While Toph confronts the mighty Dragon Fafnir, Team Avatar begins it's journey in the mysterious realm of Midland under the watchful gaze of Liam, the Arbiter in another installment of Avatar: Legend of the Arbiter . They encounter a populace in turmoil, a culture both beautiful and strange: A hostile rebel faction that brings danger to the excitement:  And finally learn of a mysterious figure known as...the Imperator.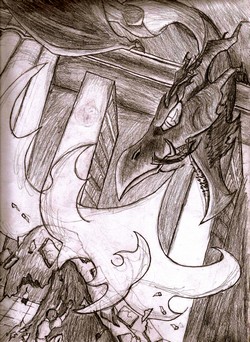 It's taken nearly two months to finish this one, due mostly to those bothersome High School tests (SAT, AP, etc.) and my own OCD. This version is Frankenstein's monster compared to the load that I typed up the very first day. I hope you all like this one. I put a lot of blood, sweat and tears into it. Happy reading!"
Ad blocker interference detected!
Wikia is a free-to-use site that makes money from advertising. We have a modified experience for viewers using ad blockers

Wikia is not accessible if you've made further modifications. Remove the custom ad blocker rule(s) and the page will load as expected.