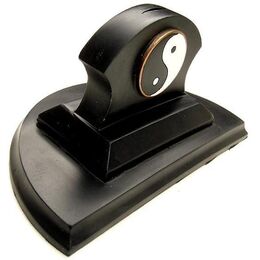 So, today is September 22, Today is the day when the 2nd Annual Fanon Awards, honoring achievements in fanon works, come to a close and the winners are announced! The big winners in the "Outstanding Series" categories this year were the community-wide crossover event Sokka's Days, (comedy) DOTW's new, drama filled hit My Own Savior, (new) and Flash's story, Better World (drama). I'd like to congratulate everyone for both their wins and nominations. They were well nominated, and each and everyone picked was deserved.
So, here's the full list of winners:
Best Supporting Character (Male) - Sokka (Better World)
Best Supporting Character (Female) - Lady Sa
Single Achievement Award - Outstanding New Author: MightyBrit
Grand Totals
Once again, congratulations to everyone who both won an award and was nominated. Templates will be placed on their respected pages, and another template will be given to every author who won a Fanon Award in any category.
If anyone is wondering why I happened to do this blog, it's because ironically today (September 22) is my birthday, and I would like to think of being able to make this blog as a present from the Fanon community. If anyone has any issues with this, I apologize and will delete the post.
As a final note, there was a question over what will happen in the case of a tie. We're not sure, so I will ask for users to post their ideas here. Thank you for your opinions.
Ad blocker interference detected!
Wikia is a free-to-use site that makes money from advertising. We have a modified experience for viewers using ad blockers

Wikia is not accessible if you've made further modifications. Remove the custom ad blocker rule(s) and the page will load as expected.