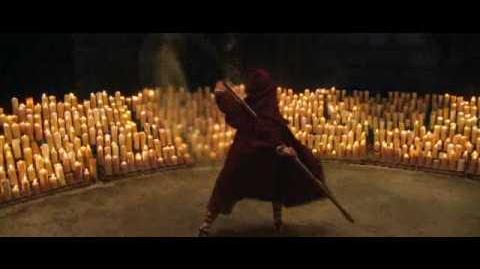 Back in August, Frank Marshall, the producer for the upcoming film adaptation, The Last Airbender, promised a trailer to be released in December, around Christmas time, and to be attached to another film such as James Cameron's Avatar. As you may have noticed, December has arrived, so you may be wondering what happened to the promised trailer. Unfortunately for many fans, the production team has since released news that the trailer will not arrive until next February. Marshall posted this on Twitter:
Not enough ILM shots finished, so LAST AIRBENDER trailer will not debut until Feb…
While this is a little disappointing for many of us, it has been proved time and again that the delayed release of something truly spectacular is always better than the on-time release of something half-baked. Let's hope that the wait is worth it.
For now then, we'll have to satisfy ourselves with the original trailer released on June 22, 2009, which is shown to the right for your enjoyment.
| | | |
| --- | --- | --- |
| | Please stay civil. You should not harass other users or their views. | |
Ad blocker interference detected!
Wikia is a free-to-use site that makes money from advertising. We have a modified experience for viewers using ad blockers

Wikia is not accessible if you've made further modifications. Remove the custom ad blocker rule(s) and the page will load as expected.