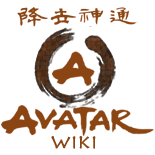 This Sunday, the 21st of February, at 02:00 (UTC), we plan to hold a general IRC meeting. All are welcome, but we urgently require at least all admins and experienced users with rollback rights. Topics that urgently need to be discussed include:
Skins - while we have a new one for the main page, remember that a new skin is not yet active for the rest of the wiki.
Main page - is there anything that needs to be done to make it as effective as it should be?
Navigation - we have some pretty legacy templates like Template:Avatar1 that should be dealt with.
Resolving all those forum discussions that have stayed relatively untouched.
What else we should do to position ourselves well for the release of The Last Airbender.
And anything else you think is worth bringing up.
In case you are not very good at time conversion, below is a rough guide to what local time the meeting is for you.
United States/Canada West Coast (Los Angeles, Vancouver) - 6pm or 1800 hours, Saturday
United States/Canada Mid-east (Chicago, Dallas) - 8pm or 2000 hours, Saturday
United States/Canada East Coast (New York City, Washington D.C.) - 9pm or 2100 hours, Saturday
Eastern Australia (Sydney, Melbourne) - 1pm or 1300 hours, Sunday
Great Britain/Western Europe (London, Paris) - 2am or 0200 hours, Sunday (unfortunately)
If you are a regular here, please give prior notice if you are unable to attend at the time proposed.
If you don't use IRC very often, simply use our embedded chat interface on the wiki at Avatar Wiki:IRC Access.
Ad blocker interference detected!
Wikia is a free-to-use site that makes money from advertising. We have a modified experience for viewers using ad blockers

Wikia is not accessible if you've made further modifications. Remove the custom ad blocker rule(s) and the page will load as expected.