Another photo from Bryan! This time we have Bumi, Kya, and Tenzin in it! Along with the photo, he posted a comment about when it will come out. Anyways, the photo is below.
"I know it does nothing to abate your frustrations over the delay to hear this, but we are very eager to share Book 2 with you. It is coming. Like winter. Except it won't last as long as a Westeros winter."

— Bryan's Tumblr.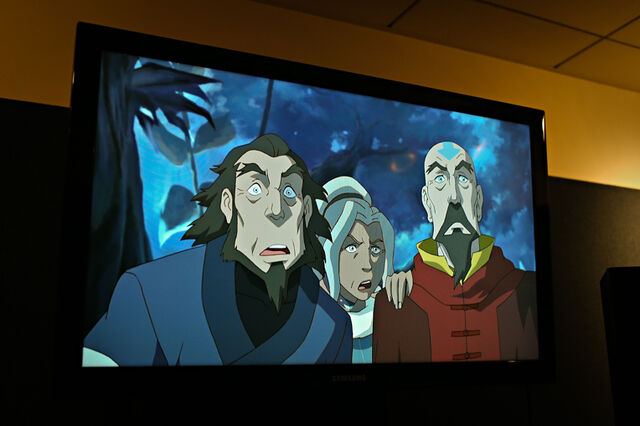 | | | |
| --- | --- | --- |
| | Please stay civil. You should not harass other users or their views. | |
Ad blocker interference detected!
Wikia is a free-to-use site that makes money from advertising. We have a modified experience for viewers using ad blockers

Wikia is not accessible if you've made further modifications. Remove the custom ad blocker rule(s) and the page will load as expected.