Comment

1
The Pro-Bending League is Here!
Ad blocker interference detected!
Wikia is a free-to-use site that makes money from advertising. We have a modified experience for viewers using ad blockers

Wikia is not accessible if you've made further modifications. Remove the custom ad blocker rule(s) and the page will load as expected.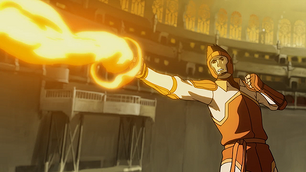 Hey everyone, there is a new user group has joined Avatar wiki. The Pro-Bending League! You may be asking yourself what is the purpose of our group, well here it is.
The main objective of the PBL is to keep community spirit high with weekly trivia contest, and our blog series: The Pro-Bending Weekly Report. You can come visit our page here.
We Need Members: Any one who has a high level of community spirit is welcome to apply. We have 4 positions available; each of which has its own sub specialty that is required.
The Announcer: Responsible for advertising for trivia quizzes and our newsletter. They must also help co-edit The Pro-Bending Weekly report with the Chairmen. Applicants for the position of Announcer must have a strong history of contributions on the community forums, be familiar with writing and editing blog posts, and very sociable.
1 League Officials: Responsible for coming up with trivia questions and organizing a question library that the group can access. They will also help contribute to The Pro-Bending Weekly Report, and other blog posts by the group. Applicants must be very knowledgeable of the World of Avatar and have a history of contributing to the community forms and editing articles
Our Trivia Contests: If you for some reason can't join the group you can still participate in our weekly trivia contents that will start on Friday July 27. Every Friday we will post a trivia contest called Pro-Bending Trivia Challenge. You can then submit your responses as comments on the post. All answers must be submitted midnight EST the following Saturday. We will then compile the answers and announce the winner that Sunday. The winner of each contest will receive a special userbox as their prize