Welcome New Users to Avatar Wiki, this is my personal welcome to you for joining our wonderful community! There's so much to do around here and I hope that you will stay and make many more improvements to the Wiki.
My name is Sokka jr aka. The Swordsman but you can just call me junior. I joined this awesome wiki this past summer.
When I first joined I had no clue what I was doing, one of our helpful Admins Dcasawang1 helped me learn the ropes. I made many mistakes within the first few hours, but DC was able to guide me and teach me how to do things right on the wiki. Now I have written this guide to help you new users have a easy first few days on the wiki while you too learn the ropes.
Now down to business. First off the main goal of this wiki is to expand our knowledge into the World of Avatar. This is not a social networking site, like facebook. We are here mainly to expand our knowledge, and meet other Avatar Fans. However we do have group disscussions and you are allowed. Just don't go crazy with the socializing all the time. :)
So here are some friendly tips of advice that should make your time on Avatar Wiki more enjoyable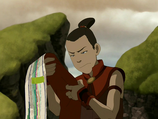 Make sure to read the policies page and S.O.S. Editing page by clicking on the links in your welcome message, so you don't make a mistake editing or uploading and receive a notice from the Administrators.
Before you make your first edit make sure to go and read the Coding Companions page. This page contains lots of info about HTML coding and has links to tutorials. If you still don't understand, feel free to contact an Admin, Rollback, or any of the Coding Companions, they will be more than willing to help you. If you need any help with coding just leave me a message
If still need help with learning how to edit on Avatar Wiki, ask an Admin, Rollback, or a Coding Comapnion to help you create your own Sandbox page. On this page you practice editing without messing up a real page as much as you want. Take my advice, it's worth the practice. :)
When you look on other user's profile pages you might see badges they have earned. You earn badges here for different accomplishments for ex. uploading 5 pictures or making 10 edits on an article. These badges are nice but don't edit or upload just to earn badges. Badge Editing is a blockable offense on our wiki. For more on Badge Editing go the S.O.S. Editing page.
Also don't keep to yourself, everyone here is an Avatar fan, socialize by commenting on the blogs, and sign up for the Ba Sing Se Times and keep up with whats new in the community. Create your own profile page, personalize it with your own info box.
Don't be afraid to go on articles or blogs and comment, no one is going to shut down your opinions, we are all friends here.
Administrators and Rollback Users are you friend and are here to help you. Make sure to familiarize yourself with all the administrators, incase you need to ask them a question. When you are in doubt ask an Administrator.

When editing an article try to make productive or qualitative edits. A good rule I use when editing is to make sure I have facts that can back up my edit if I am adding new info.
Also when editing don't forget to summarize your edit in the summary box. We have multiple editors that come back behind you to see what you have edited, make it easy on them by leaving just a short summary of what you edited and your user name or signature.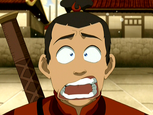 When uploading pictures make sure that the picture name does not conflict with other file names. If it does conflict and a previously uploaded picture does come up with the same name, don't upload yours, go back and rename it. (I made this mistake within the first hour of joining, I accidentally kept replacing the Sokka Profile picture by accident :)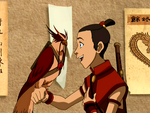 Last but not least have fun, this is a great wiki, with great users. We are all here to help you enjoy your time spent on Avatar Wiki.
Something I didn't cover, feel free to send me a messenge or leaving a comment below.
Ad blocker interference detected!
Wikia is a free-to-use site that makes money from advertising. We have a modified experience for viewers using ad blockers

Wikia is not accessible if you've made further modifications. Remove the custom ad blocker rule(s) and the page will load as expected.