Ad blocker interference detected!
Wikia is a free-to-use site that makes money from advertising. We have a modified experience for viewers using ad blockers

Wikia is not accessible if you've made further modifications. Remove the custom ad blocker rule(s) and the page will load as expected.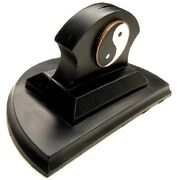 In the light of my recent inactivity, the fanon awards have been put on hold until my return. Well I have returned, and I wish to schedule an IRC Meeting for the morning of Sunday the 1st of May, at eight o'clock, Australian Eastern Standard time for
Fanon Award Council Members.
Unfortunately, I do not know each of your own timezones, or how to figure out the meeting time for your own respective timezones. Any questions in comments, and I'll talk to Olorin about organizing the private IRC room we used last time. And also, no guests this time. :)
Thanks everyone, and I'll see you at the next meeting. :)