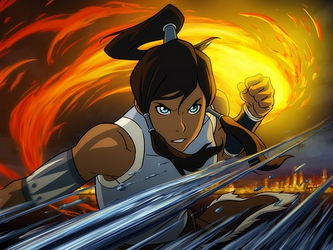 I AM SO TOTALLY AMPED RIGHT NOW!
Korra is coming to Texas, MATSURI CON!
http://www.youtube.com/watch?v=ro5iT1Wpy9M
Judging from this video promo, Janet Varney, the Voice Actress who plays Korra, is going to be visiting Texas to promote season 2 of Legend of Korra!
Words can not describe how pumped I was at hearing Korra!
Show your support for Legend of Korra! Everyones welcome!
Location:
Anime Matsuri - Anime, Japanese Culture and Related Arts Convention March 29-31, 2013 Hyatt Regency, Downtown Houston www.animematsuri.com Follow us on Twitter @animematsuri Join us on Facebook: https://www.facebook.com/AnimeMatsuri Follow Deneice on twitter @trinityreloads Deneice's Facebook: /Trinityreload
This TOTALLY makes up for Nick Airing M Night Shymalans horrid film any day!
So what do ypu think fellow ATLA and Korra fans? Are youi excited? Are you planning to attend? Sadly I wont be able to. . . :(
But I'll be sure to spread the word! Post the video of her panel so the rest of us can enjoy it!
RAIDEN OUT FOLKS! RAIDEN OUT!
P.S.
I tried editing the link so the video would display here, but I'm not that good with computers, or code.
Ad blocker interference detected!
Wikia is a free-to-use site that makes money from advertising. We have a modified experience for viewers using ad blockers

Wikia is not accessible if you've made further modifications. Remove the custom ad blocker rule(s) and the page will load as expected.