Comments

12
The Best Katara Moment That Should of Happened: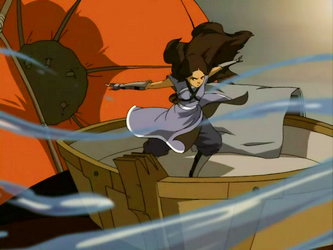 Katara should of have said this:

-- INCOMING SPOILERS --
"BI-CURIOUS? WELL *cracks knuckles* I AM ABOUT TO GET A LITTLE BIT... BI-FURIOUS!"
Preferably fighting Ty Lee in a mud pit.
http://www.youtube.com/watch?v=i-J22AD3w1E
Or to Azula:
"FIGHT YOUR OWN BATTLES LAZY ASS!"
"YOUR BF IS ABOUT TO GET EFFED IN THE BEE!"
Mae Whitman is just so cool. Katara's lucky. :3