Welcome, fanon writers! Below are the rules, prompts, and information for this competition! If you have any additional questions, please post it as a comment below. We look forward to reading your entries!
Information
For this competition, a prompt will be hosted every week. The prompt will fall under the categories Fire, Air, Water, Earth, and Freestyle. There will be a short sentence explaining the character and the gist of the short story we want you to write.
There will be no overall winner, only one for each category, so you won't have to enter for each one. The winners will be announced a week after the last prompt.
All in all, have fun with the prompts and seek to improve your writing!
Rules
Only one submission per prompt.
Please don't discourage other users.
The entries must fit the given prompt.
Don't use words or terms that are offensive and/or racy.
Where to submit?
You may submit your prompts here. Make a "Heading 3" that includes your piece's title in quotations, and then 'by (insert username)'. Example: "Sample" by Samplename
Fire - Open Nov. 10
"Fire is the element of power. The people of the Fire Nation have desire and will, and the energy to drive and achieve what they want."

— Iroh to Zuko in Bitter Work
Prompts

Foo Foo Cuddlypoops - Foo Foo Cuddly Poops finds a Fire Nation troop. Now what would he do?
Water - Open Nov. 7
"Water is the element of change. The people of the Water Tribe are capable of adapting to many things. They have a deep sense of community and love that holds them together through anything."

— Iroh to Zuko in Bitter Work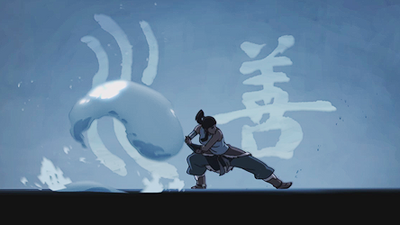 Prompts

Katara - Your take on how Katara found out she was a waterbender.
Earth - Open Nov. 24
"Earth is the element of substance. The people of the Earth Kingdom are diverse and strong. They are persistent and enduring. Air is the element of freedom."

— Iroh to Zuko in Bitter Work

Prompts

Toph Beifong - The first time Toph ran away from home
Air - Open Dec. 1
"Air is the element of freedom. The Air Nomads detached themselves from worldly concerns and found peace and freedom"

— Iroh to Zuko in Bitter Work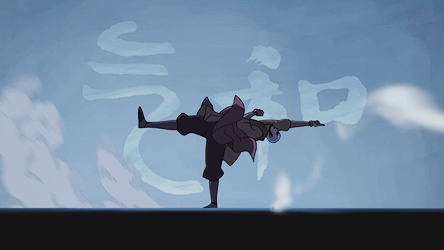 Prompts

Aang - What happened with Aang and the Avatar relics ...
Team Avatar - Open Dec. 8

Prompts

Team Avatar - Send our beloved team on another adventure in a town (your choice on what happens/where it is)
Submissions close December 15, 2012.
Ad blocker interference detected!
Wikia is a free-to-use site that makes money from advertising. We have a modified experience for viewers using ad blockers

Wikia is not accessible if you've made further modifications. Remove the custom ad blocker rule(s) and the page will load as expected.