This review was conducted by the

Fanon Review Squad

and reflects our best judgment of writing and fanon authorship quality. Please don't take offense if the review wasn't positive. We always give advice!
Today, I present to you the final four reviews I'm writing for 2011. 权能以上凡 - Total Control, Vakama's Tale, Azula's Encounter With Destiny, and Spirit War. For the sake of time and not having read through four enormous reviews, I'll be listing little description on the scores. If the authors wish to have more detail, please contact me. I'll start off today with Total Control, by Avatarloki.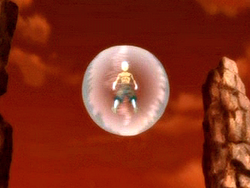 Overview: 权能以上凡 - Total Control follows Feng, daughter of Fire Lord Zuko and Jin. She is at different ages through out the chapters. Set after Avatar: The Last Airbender, this series explores the deeper mysteries of the Avatar World.
Script: 9.3/10
Story: 9.4/10
Keeps You Reading: It's quite easy to coast through chapters. 9.3/10
Character Development: Characters are easy to relate to, and kept to the originals with a small tweak of time and experience. 9.3/10
General Writing: I really don't have much to say here. It's just plain good. Whatever you're doing Avatarloki, keep it up. 9.4/10
Overall: 9.3/10
Next is Vakama's Tale by DanMan7308
Overview: Vakama's Tale goes through the story of a 15 year old teen named Vakama who has been trapped in the Spirit World in Koh's very own cave. It will explain his struggles and how he plans to escape.
Script 9.5/10
Story: 9.4/10
Keeps You Reading: 9.2/10
Character Development: Koh is just...eck! Well done :) 9.5/10
General Writing: Descriptive, well written, engaging, and in Koh's case, frightening. 9.4/10
Overall: 9.4/10
Third on the list is Azula's Encounter with Destiny, by Doombringer80100
Overview: (This takes place before the happenings of the beginning of the first season) Love... A feeling. A strong feeling. A feeling that we all have fealt. Can even a person with the darkest inside, feel this emotion? Can one girl, gain the power over one boy, through this feeling? Can this feeling even change the personality of a person such as Azula? Can Azula's destiny change? Not only hers, but for the boy that falls in love with her? You must let love work its magic.
Script: 9.3/10
Story: I LOVE Azula stories. Not that it affects the score or anything, of course. 9.2/10
Keeps You Reading: 9.1/10
Character Development: 9.2/10
General Writing: 9.3/10
Overall: 9.2/10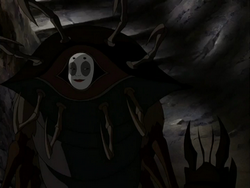 Last up is Spirit War by RandomPerson...o 0 and Omar067.
Overview: The spirit world was created after gods on earth felt too mortal...they brought half of the people( or beings) to this new World ( The Spirit World) those of more power or stronger ones were those to become spirits while weaker ones were mortals, Whole family's were split apart and not all spirits liked it, a spirit war ensued where amazing strategist Hánano who is but a teenager become leader of the rebels after being blessed by the Spirit of the World and becoming the first Avatar.
Script: 9.4/10
Story: 9.5/10
Keeps You Reading: Right now, there's only one chapter, so... 9.1/10
Character Development: Again, not much to go off of. 9.0/10
General Writing: The writing is good, I would just suggest to keep writing. 9.3/10
Overall: 9.3/10
Ad blocker interference detected!
Wikia is a free-to-use site that makes money from advertising. We have a modified experience for viewers using ad blockers

Wikia is not accessible if you've made further modifications. Remove the custom ad blocker rule(s) and the page will load as expected.