Hey, kuzon here for an update. First off, no I am not gone. I have just been really busy with school; finals are upcoming so I haven't had much time to work on my fanon in free time. Don't worry, once summer roles around all my projects will be back to 100% efficiency. I am lacking motivation to, not like I'm not liking writing. I just feel like there are other things to better devote my time to. So in summary: don't worry I am still on the wiki. Thanks for reading. One more thing, my fanon spot Kuzon's Korner will be part of the next WLS. It will be a parody of Heiress of the Nile, an old favorite of mine. Next month I will probably be doing Neo, so you can look forward to that now. You can leave a comment if you want me to parodize your fanon.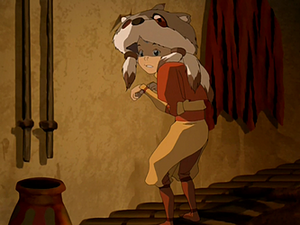 Ad blocker interference detected!
Wikia is a free-to-use site that makes money from advertising. We have a modified experience for viewers using ad blockers

Wikia is not accessible if you've made further modifications. Remove the custom ad blocker rule(s) and the page will load as expected.