Comments

42
Live Chat Party for Legend of Korra Premiere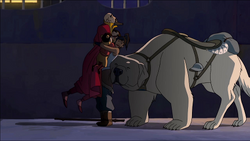 Hey Avatar Wikians!
Whether you've already watched The Legend of Korra already, the highly anticipated spin-off to our beloved Avatar: The Last Airbender officially premieres tomorrow.
To kick off this special event, we're holding a live chat party right here on Avatar Wiki tomorrow at 8 AM PST (for East Coast) and 11 AM PST (for West Coast).
To access chat, click here!