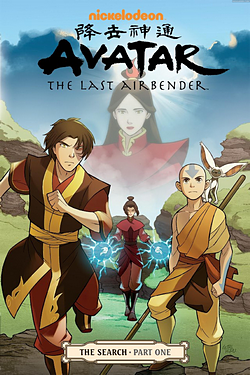 We have some awesome news for you Avatar Wikians! In anticipation of the suspense and buzz building over The Search, Gene Luen Yang has graciously agreed to do another interview for Avatar Wiki! If you recall, Gene did another interview with Avatar Wiki a year ago before the release of The Promise trilogy.
This time around, we're itching to know just what will happen in The Search now that Azula is out and we may finally answer the question that every Avatar fan has been asking: What happened to Zuko's mom?
We're opening the questions to the Avatar Wiki community for a chance to ask Gene Yang a few questions about his work for Avatar.
Please leave your questions as comments in the blog below. Although Gene Yang won't be able to answer specific spoiler-y questions, we may still get some insight into what will happen in The Search!
Ideally, we want to compile some of the best questions to ask Gene Yang, and we'll hold a community vote so that everyone's voice will be heard.
Please post your questions until EOD March 6 and then we'll narrow them down!

| | | |
| --- | --- | --- |
| | Please stay civil. You should not harass other users or their views. | |
Ad blocker interference detected!
Wikia is a free-to-use site that makes money from advertising. We have a modified experience for viewers using ad blockers

Wikia is not accessible if you've made further modifications. Remove the custom ad blocker rule(s) and the page will load as expected.