"Coming together is a beginning. Keeping together is progress. Working together is success."

— Henry Ford

Working together is success. I spent quite a long time trying to find a quote that matched what this blog is about, and not only does the quote above do that, I think it corresponds to the wiki as a whole very well. This wiki is a collaboration, founded on the basis that several users working together can create something greater than they could working alone. This should be the very cornerstone of what happens here, and yet it seems that isn't the case.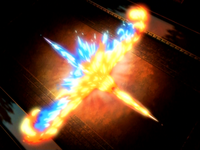 I've been here a while now, and spend quite a bit of time on the wiki, and I have seen more and more users being overly protective of their own edits. Simple disagreements between users have escalated into edit warring and a barrage of insults being thrown. Is this the environment we want to create? No. Does this help the wiki in any way? No. If someone changes something you wrote, then more often than not the result will be better than it was before. Maybe it is slightly different to what you wrote, but if it has been improved, doesn't this benefit the article. Didn't you make the original edit to improve the article. Compare the quality of an article when it was created to now; the input of many different users, with different opinions and views, has ultimately created something better than it was. If the person who originally created the article viewed it as their article, we wouldn't have something as good. Working together, we have created something better than before.
The other thing that seems to have become a trigger issue is edits being undone. That little word, undid, seems to cause red mist to descend, and insults to follow. Just because someone disagrees with what you wrote, it doesn't mean they are forcing their opinion onto you, or bullying you into submission. Disagreement of an opinion does not mean disrespect of the user. They simply have a different view, but just as your own view is not set in stone, neither is theirs, whether they are an admin, a rollback, or an anonymous user. Take a step back and look – was their edit correct? If you still feel you were right, tell them. By creating a dialogue, maybe you can work together to create something better than before.
Take this thread for example. Monkeyfeathers94 and I disagreed on the best way to write the sentence, but by working together we rewrote the sentence to be better than it was before. Was she bullying me by undoing my edit? No, she just had a different opinion to my own. I respected that opinion, and the result was that we ended up with something better than before. We came together by opening a dialogue, kept together by showing respect for one another, and worked together to create something better than either of us had created before.
The last thing, and the thing I think has really created the tension we have, is disagreement with policies and the users who enforce them. I've lost count of the number of times I've read "that policy is stupid, it ought to be changed". If you really feel that way, propose changing it. Circumstances change, and maybe a policy that worked before no longer works now; if you think a policy needs changing, maybe others do as well. But just complaining about the policy is not the way to effect change.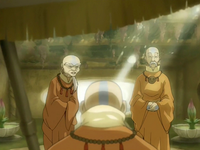 Complaining about the admins is also not helpful; claims that admins abuse their power are in my opinion unfounded, but I hope that even those that disagree with me realise that the admins do a lot for the upkeep of the wiki. We rely on our admins to block those that would otherwise ruin what a lot of people have worked upon, and they also have to take a lot of the flack that comes from vandals and sock puppets. Do we ever thank our admins for the job they do. Maybe we should. But just like changing policy, if you think an admin has abused their power, start a forum to remove them from their position. If you form your argument into something civil and well presented, the people here will read it. Just like before, a change cannot be effected unless someone proposes to make it.
The tension that has been prevalent on the wiki has not been helpful, and I wouldn't be surprised if it has turned away several people from joining, people who otherwise might have become valuable contributors. People come on here to have some fun, and at the moment that isn't happening. Avatar is overall a light hearted show, and we should try and make the wiki the same sort of environment.
So, to end this blog on a lighter note, I have just four words; the Cabbagies are coming.