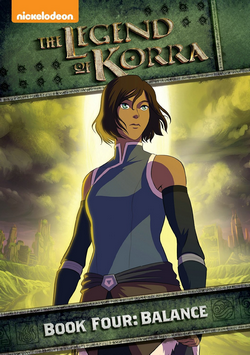 We have an incredible announcement-this Thursday, Oct. 23, from 1 p.m.-2 p.m. PST, Nickelodeon's Avatar: The Last Airbender and The Legend of Korra co-creators and executive producers, Michael DiMartino and Bryan Konietzko, will be conducting a LIVE chat with you, the Wikia fans! The chat is a super special event in honor of the final season of The Legend of Korra where Mike and Bryan will be answering your question about the hit series. Thank you for all of your hard work creating this amazing wikia!
We have started a thread for you to start posting questions, but there are a few rules before we start. Please read the rules below!
Rules
One question per thread
Please make your questions about the series, storylines, and creative process
Staff will moderate out duplicates
Please be respectful of others' contributions
Again, not all your questions will get answered and all decisions by staff are final
Now that you've read the rules, what are you waiting for? Go to the thread here and start asking the questions about Avatar: The Last Airbender and Legend of Korra that you've been dying to know about!
---
---
Ad blocker interference detected!
Wikia is a free-to-use site that makes money from advertising. We have a modified experience for viewers using ad blockers

Wikia is not accessible if you've made further modifications. Remove the custom ad blocker rule(s) and the page will load as expected.