Comments

0
Yet another confirmation for a release date in April
Yep! The title is as it sounds. Janet Varney has confirmed a release date for April!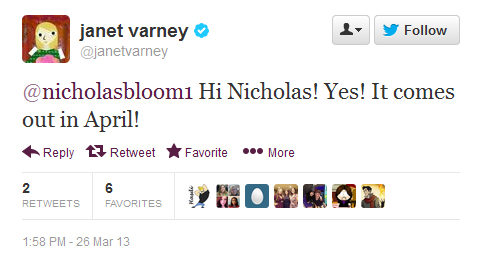 If you want to read it from Varney herself, here is a link! If this is true, it's likely Anime Matsuri con holds the release date!
Comment question: What are you looking forward most to in book 2?
---
For this and other news updates, please see my LOK updates blog.