Hello there! With the rise of Korra news, myself and my fellow wikians have been constantly creating new blogs and BSST articles in order to help keep you all updated! However, in an attempt to make things easier to locate, I have decided to place all news I can find into a single blog, here!
---
3/4/13
Kicking off the blog with some fairly minor news, but news that is still exciting nonetheless. According to one tumblr user, Grey DeLisle has revealed more about her role, or as I should say, roles, in The Legend of Korra. The fan first posted that here, and essentially states the following:
"[Grey DeLisle] gave us scoop on season 2 of TLOK. She said that she is doing three characters, and that one is the younger version of an established character who had a traumatic event happen to her…"
Different people have already begun to suspect many things. These theories include that Grey may voice young Asami, or young Lin (meaning we may get to see her younger, and possibly an older Toph or Lin's father), amongst other things. What do you think? Leave a comment below!
---
3/27/13
New big update! Janet varney has apparently confirmed an april release date!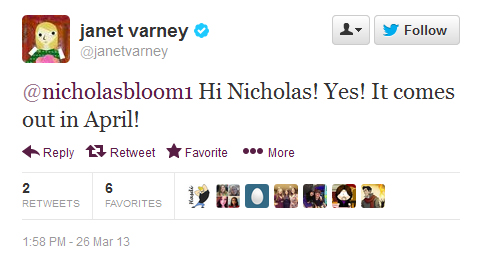 Here is a link if you want to read it from her herself!
---
3/29/13
One more kind of small release before the Anime Matsuri con this afternoon– Bryan has released another picture! This one includes Bolin and Eska.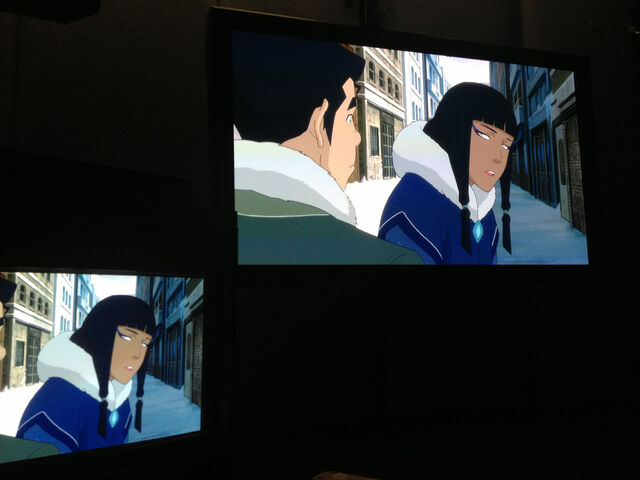 Personally, I'm hoping this isn't hinting at Boleska, (because I personally favor Borra) but I suppose anything's possible. How do you feel about a possible canon Bolinx Eska relationship?
---
4/5/13
Bryan has posted another picture of Korra, who is upset at somebody offscreen. It looks like she's still in a Water Tribe, as the background appears to show walls made of ice.
http://bryankonietzko.tumblr.com/post/47227984472/korra-upset-with-someone-off-screen-yet-pleased
---
5/7/13
At a Nick Animation press release, Book 2 has been confirmed to be coming later later this year, and an action clip was exclusively released to those who attended.
Ad blocker interference detected!
Wikia is a free-to-use site that makes money from advertising. We have a modified experience for viewers using ad blockers

Wikia is not accessible if you've made further modifications. Remove the custom ad blocker rule(s) and the page will load as expected.