Hey guys and girls Carloso here!
Well Book 1 of Rise of an Avatar is over... so since I'm done I'm going to take a quick 'break'. Don't worry I'll still being editing and updating just not as often.
However let's think for a minute, as the ending to the book has left alot of questions unanswered such as: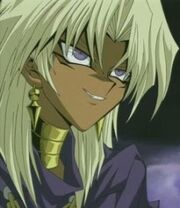 Why did Fuma seem dissapointed that Xu was still alive even though he told Shinn not to kill him?
Who the hell is Kor?!
Why does Xu get so powerful near the end?
Also one more thing, a bit of trivia I recently added to Xu's page.
Xu's emblem closely resembles that of the White Lotus
Well I don't want to reveal anything due to spoilers however I do have one request. I'm open to constructive criticism so tell me what you'd like to see in the series?
Who do want to take centre stage more often?
Who do you just want to be killed off?
Who the hell is Kor and so on.
So just pop your answers down in comments and I guess I'll leave you to it. Thanks guys....and girls.
Also if your wondering why I'm taking a break See http://www.youtube.com/watch?v=k9ez7iNjoVg (Skip to 00:45)
The Crimson Dragon 16:00, September 13, 2010 (UTC)
Ad blocker interference detected!
Wikia is a free-to-use site that makes money from advertising. We have a modified experience for viewers using ad blockers

Wikia is not accessible if you've made further modifications. Remove the custom ad blocker rule(s) and the page will load as expected.