Hey guys. I've been reading a lot of the different ideas about the impending new season of Legend of Korra Book:Spirits. I find them all quite interesting and different that I believe there should be a blog as to all your different ideas. What do you guys think about learning more about Kya and Bumi? A new relationship for Bolin? How about the new Korra/Mako relationship? Tell us about your ideas and thought about Season 2.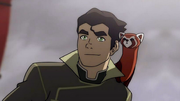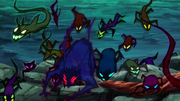 What do you guys think about these
pictures?
Enjoy!
Ad blocker interference detected!
Wikia is a free-to-use site that makes money from advertising. We have a modified experience for viewers using ad blockers

Wikia is not accessible if you've made further modifications. Remove the custom ad blocker rule(s) and the page will load as expected.