Good afternoon, Avatar Wikians! Do you enjoy reading fanon stories based on Avatar? Have you commented on fanons on the portal? Have you ever wanted to review them? This could be your chance, because the Fanon Review Squad is once again opening the door for test reviews. As a member of the squad, you would: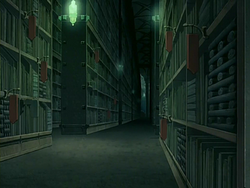 Post regular fanon review blogs upon request in a schedule you set for yourself.
Get a chance to publish reviews in the two active site newsletters.
Share your opinions on fanon portal stories based on what you review.
Help authors to improve their stories based on the critique and feedback you provide.
If you're an active member of the fanon community, or intend to be an active member of the fanon community, and would like to voice your opinions and help others, then by all means, feel free to apply for this vacant position which has just opened up. As any current or former member of the FRS will tell you, reviewing stories on here can be a load of fun. The fanon to review this time is Crossfire, the (currently) 17-chapter plus prologue story written by Omashu Rocks. Write a review blog of the it and post a link to it in the comments section of this blog.
What we look for in test reviews
A test review should be representative of the kind of review that you would release as a member of the FRS. You should be able to not only state what your thoughts are on the positives or negatives of the fanon you're reviewing, but justify it with references and/or examples from the fanon itself. Getting your point across in a way that is clear and direct is important, and so is the advice that you have for the author. When reviewing, you must put yourselves in the author's shoes and give the genuine review that they deserve for their story. If you're looking for more clarity on what we're looking for, our own Minnichi has written not one, but two blogs in the past reviewing test reviews themselves, seen here and here.
The deadline for submissions is Wednesday, April 8th.
Should you intend to apply, remember that we're not only looking for a thoughtful, well-constructed review, but also someone who can be counted on as a consistent reviewer going forward. Obviously, real life comes first for all of us, but if you do decide to apply, please make sure that you are able to dedicate some of your time to this. Keeping a regular schedule and responding to your requests is essential. It is preferred, though not required, that you write a fanon on here yourself, as it's more credible to have a review from a peer who writes their own story, as you'll be critiquing theirs.
If you have any more questions, you can post them in a comment on the blog or message either Minnichi or myself on our respective message walls. Best of luck to y'all, and look forward to reading your reviews!
Applications
Ad blocker interference detected!
Wikia is a free-to-use site that makes money from advertising. We have a modified experience for viewers using ad blockers

Wikia is not accessible if you've made further modifications. Remove the custom ad blocker rule(s) and the page will load as expected.