This user is currently inactive, and therefore may not be able to respond to messages you have given them.

The reason given is: It school time so I will not be able to check in as frequently.
The user will return on the end of the school year. I will still check in about once a week.
"Mabye you should worry less about the tides, who've already made up their mind about killing you, and worry more about me, who's still mulling it over"
— Azula in "The Avatar State"
"That's all I got. It's pretty much my whole identity. Sokka, the meat and sarcasm guy"
— Sokka in "Bitter Work"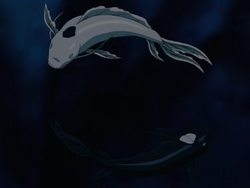 Yz2907
Biographical information
| | |
| --- | --- |
| Nationality | Moroccan American |
Language(s)

English,

Latin (learning),

Mandarin Chinese (learning)
Physical description
Personal information
Chronological and political information
| | |
| --- | --- |
| Actual profession | Student |
Welcome to my profile page , thank you for taking the time to come here. I worked very hard on this page so I'm happy when anyone looks at it. I owe most of the templates, infoboxes, even my signature, on this page to some very nice Users on the Wiki who helped clear up my confusion on, well, everything.
I used to be on Wikipedia until I finally discovered Wikia, ever since then it's been my resource for everything fandom. I'm not too active an editor, I most often am reading pages or posting in the comments section. The thing I like best about Wikia is that even the most insignifigant details get their own pages. I find the tiny little details fasinating for some reason. I'll admit, since I don't edit a lot, I have little to no clue about how Wikia or Wikipedia works and it's policy on things. This fact often earns me an egg on my face whenever I do try to edit.
About Me
Edit
I live with my fourteen year old brother, my mom, and my grandma. My dream is to go to Cambridge University in the United Kingdom to get a Bachelors of Psychology and eventually my PH.D. I plan to become a psychologist and live permantly in the UK. I've been learning latin for about eight months and I have started on mandarin recently. My family has three indoor cats, one of which constantly trys to push me off my pillow while I'm sleeping. >:(
Other Wikis and Contact Information
Edit
I devote most of my "wiki-time" to the Avatar Wiki. If I am on another wiki and I see an error I will edit it but this is very sporadic and gets me very low edit counts on other wikis. I can be contacted on my message wall or at yz2907@yahoo.com my email used specifically for Wikia.
Interests
Edit
I love archery. I even have a bow signed by Vic Wunderle from the US Olympic Archery Team. I used to take JOAD (Junior Olympic Archery Development) lessons at a local archery shop but I quit about a year ago because of a very busy schedule and a tight budget. Because I cannot take classes I have been trying to convice my family to let me shoot in my backyard, but this is far from an easy task.
Human Psychology
Userboxes
| | |
| --- | --- |
| | This user likes Tokka just because. |
| | |
| --- | --- |
| | This user supports cactus juice because it's the quenchiest. |
| | |
| --- | --- |
| | This user thinks Meelo is on a bit too much cactus juice. |
| | |
| --- | --- |
| | This user thinks Toph is the world's best earthbender and has a wonderful personality. |
| | |
| --- | --- |
| | This user thinks Lin is awesome and getting better with every episode. |
| | |
| --- | --- |
| | This user thinks Korra kicks butt. |
| | |
| --- | --- |
| | This user loves Azula because she was evil yet very entertaining. |
| | |
| --- | --- |
| | This user supports the Water Tribes because of their reverence of the Ocean and Moon Spirits. |
| | |
| --- | --- |
| | This user admires the Air Nomads for their peaceful and spiritual lifestyle. |
One day I hope to be a psychologist. I have been studying a friend's college textbook to get me started and have purchased various books on the subject. Human psychology is amazing to me and has so many different opportunities. It is the furthest thing from a dead end subject.
Foreign Language
Edit
Foreign languages is fascinating to me. I have been attempting to learn Mandarin Chinese and Latin. I started Latin about eight months ago and I started Mandarin only one month ago. Within the next year I am hoping to get a Rosetta Stone in Mandarin. I felt Mandarin would be the most difficult for me to learn so I am getting it first. While I doubt I ever will (one brain hold so much) I would love to also know Japanese, Sanskrit, Hindi, and Arabic.
Skateboarding
Edit
I like to skateboard. I only started recently and I'm not very good yet. I don't know any tricks, in fact I'm just trying to learn to break right now. I just hope to be able to use my skateboard as minor transportation.
I am an amateur artist, though I have been out of classes for about a year. I used to go to a magnet school for art. If you want to see my artwork email or message me and I will give you the password to the Artwork album on my photobucket account. It is password protected to avoid plagiarism. If you want to use anything in the Artwork album you need to ask my permission first. Feel free to use any of the other pictures I have on there without asking.
By next year I am hoping to start learning to play the violin. I don't know how to play any instruments so I think it will be a good experience. When I get the opportunity and I have become good enough at the violin I would love to switch to the cello. With a few adjustments the violin and the cello are actually very similar. I prefer the deep sound of a cello to high pitched sound of the violin. But a cello would be to difficult to fit in my room and they cost about three times as much.
Miscellaneous
Edit
Someday, probably when I am an adult, I want to learn martial arts. Northern Shaolin specifically.
Fanon and Blogs
Edit
I currently do not have any fanons out, but I am working on a few one-shots that I may or may not share here. It depends on how boring it turns out. They are just going to be side stories to LoK. Sort of like the comics for AtLA but non-canon obviously.
The Wikibender's Guide
Edit
I found the help pages to be pretty confusing so I decided to make my own help pages. They are both for me to look at for reference and for anyone who needs help. It's currently a work in progress though I am very proud of it. I would love feedback and if you see any errors please write on my message wall with exactly what I need to fix. I try to give the most accurate information I can but everyone makes mistakes. If you have a recommendation on something I should I should I make a How To on please write it on my message wall that way I am more likely to see it than if you put it in a comment on one of the pages.
This is just a page I put together when I was bored out of my mind. I still get a good laugh or two reading the quotes.
Custom Templates
Edit
Created Userboxes
Edit
Allies and Friends
Edit
Favorites
Edit
Every now and then I've been known to be a shipper, but I usually just sit back and watch the shipping wars for fun. When I do ship I try to stay rational, but find it increasingly difficult. When it comes to favorite episodes and moments I don't have a lot of absolute favorite, mainly because every episode is so incredible, it's hard to pick my top ten favorites. My top fifty favorites would be much easier. Characters were slightly easier.
Favorite Quotes
Edit
Main article: User:Yz2907/Quotes
Favorite Ships
Edit
Favorite Crackships
Edit
Aangaang - Aang and Actress Aang
Aangzon, Kuzaang - Aang and Kuzon
Armgloves- Korra's armbands and Mako's Fingerless Gloves
Asaelo, Asmeelo, Meesami - Asami and Meelo
Boomerokka - Boomerang and Sokka
Foamaang - Foamy and Aang
Mako's Fingerless Scarf - Mako's Fingerless Gloves and Mako's Scarf
Meeaf - Meelo and the leaf
My Cabbages! - Cabbage Merchant and his cabbages
My CabbageCorp! - Lau Gan-Lan and his Cabbage Corp
Ozower - Ozai and his "power"
Pai Siroh - Pai Sho and Iroh
Piandursa - Piandao and Ursa
Scarfbands - Korra's Armbands and Mako's Scarf
Sokroom, Mushka – Sokka and the "friendly mushroom"
The Rock - The Boulder and a rock
Yoochy - Scoochy and yuans
Zukangst - Zuko and angst
Zukhonor - Zuko and honor
Favorite Element
Edit
Fire
Water second favorite
Favorite Atla Moment
Edit
Any time Toph is kicking butt when earthbending.
The Agni Kai between Zuko and Azula.
Favorite LoK Moment
Edit
Any time Lin is kicking butt when earthbending. (Like mother, like daughter.)
When Korra knockedout three opponents at once in the pro-bending semi-finals.
Korra's first time in the Avatar State.
Top Ten Favorite Characters
Edit
1.Toph
2.Azula
3.Lin
4.Zuko
5.Mako
6.Korra
7.Mai
8.Iroh
9.Yue
10.The Duke