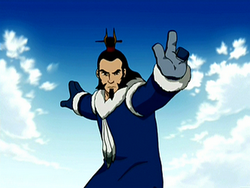 WEFAang
Biographical information
| | |
| --- | --- |
| Alternative name(s) | Thelements |
Physical description
Personal information
| | |
| --- | --- |
| Editing style(s) | Canon only |
| | |
| --- | --- |
| Contributes often to | Avatar Wiki |
Chronological and political information
| | |
| --- | --- |
| Actual profession | Student |
| | |
| --- | --- |
| User rights | Regular User (July 12, 2012-Present) |
Who are you?
Edit
Hello, I am wiki contributor who has recently dedicated his time to the improvement of this wiki. I got interested in the Avatar when I was in the third grade and have been a huge fan since.
What will you be doing on this wiki?
Edit
For the most part I will correct grammatical errors as well as the inefficent writing displayed on certain pages. I will most likely not contribute too often to fanon, because I do not contain a love for it as so many others do. I am not an avid commenter, but you may see me every now and again expressing my thoughts. Other than that, I will not be doing too much.
What makes you think you are qualified?
Edit
Like all other contributors, I will strive to improve this wiki to the best of my abilities. If you want to see my previous work on this wiki just click on the "Contributions" tab. However, if you want to know about my educational backgroud please read on. I am currently in high school, and I am enrolled in the IB program which is similar to AP. I have maintained straight A's since the beginning of my education, and I am rather strong in math. Although, I do not consider myself to be horrible in any other subject especially Compostional Studies which is probably the most beneficial class in regards to improving this wiki. I have participated in many local, regional, and state-wide essay contests and have usually placed within the top three positions. My ACT English score was a 35, and I have yet to take the SAT Reasoning Test. Contrary to what might be believed, I not too accomplished in the area of grammar. Instead, I have a large vocabulary and a grasp on effeciently constructing pieces of writing. I will admit that I do not usually read over what I write down, so I may misspell simple words such as "the", because I type rather quickly and never take the time to ensure everything is spelled and constructed correctly. I know, it is a nasty habit. Please remeber that past accomplishments do not predict future productivity. Well that is a little bit about me.
I have concern about you?
Edit
That is perfectly okay, and please feel free to contact me by sending me a message on my message wall. Remember, we are basically like co-workers, so we should try to remain civil and professional when dealing with each other. WEFAang

Friends and Allies (Alphabetical Order)
Edit