This user is currently inactive, and therefore may not be able to respond to messages you have given them.

The reason given is: The time has come.
The user will return on 31 December 9999.
"The Avatar State is a defense mechanism, designed to enpower you with the skills and knowledge of all the past Avatars."
— Avatar Roku explaining the Avatar State to Aang.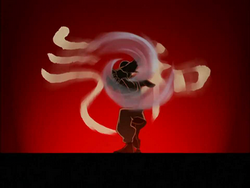 Unnamed Airbender
Biographical information
Physical description
Personal information
Chronological and political information
Profession

Monk
Airbending instructor
Position

Airbending master
High Monk
About
How I came up with the name?
Well, Let's start with....
Ever since Avatar was released I liked Airbenders the most and admired the way of their life. I like airbending over the others because, If you look closely, You can do ANYTHING: Fly around, Kick people for long distance, Extremely fast...
Anyways, I had no clue on how I would call myself so I just kept browsing through the wiki and came across the Avatar, unnamed fire Avatar.
Since then I started trying some different names. I built up a combination: I like airbending: I'll call myself an Airbender I had no clue for a name so I remembered about that avatar (unnamed fire avatar) so: Unnamed (since I had no name in mind).
I went to create the username, I typed Unnamed Airbender and BAAAAM it was available.
Me in real life
I'm a big fan on the whole Avatar series, I watched EVERY episode of the original series and Legened of Korra series. I have already read "The Promise" Part one and two (waiting for part 3) and also read The Lost Adventures.
I'm a high school student, I enjoy talking to people even if they are random, I would always help anyone in trouble. I can't say I'm a straight A+ student but I'm taking school very seriously and bring good grades (B-A+).
I'm also a Trivia Guy, By that I mean, I'm a guy who always looking to add trivia's to articles, and I have to say that I might be the guy who added the most missed and interesting trivia's
Thank you for reading, Have a nice day.
Some trivia about me
I got rollback after a month of being here.
I have done 1000 edits before firebending badge.
I got the 500 categories badge a week after getting the 250 categories badge.
Cat Owl came to me at random.

I also failed to understand on how I got it in the first place.

It took me a whole day to get Flying bison badge.
When I first joined, I planned to stay with the airbending master badge forever.
I'm the one who added "Fully Realized Avatar" to Korra's page.
I'm an administrator on Half-Life wiki.
Every time I visit Avatar wiki, in order to contribute, this is the only bottom I click.
More to come....
Fanon's
Fanon's that I have read:
Trivia's that I have added
Userboxs
| | |
| --- | --- |
| | This user likes Meelo because he is awesome. |

| | |
| --- | --- |
| | This user has Iroh as his favorite character. |

| | |
| --- | --- |
| | This user wants Appa as his sky bison. |

| | |
| --- | --- |
| | This user thinks Roku was a great Avatar, despite his mistakes. |

| | |
| --- | --- |
| | This user thinks Ozai was stupid enough to challenge the Avatar. |

| | |
| --- | --- |
| | This user believes that Gyatso was the greatest airbender to ever live. |
My Signature
This is my signature that I use on forums: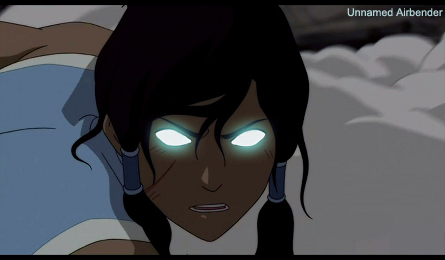 This is my signature that I use on Avatar Wiki:

Unnamed Airbender

13:03, July 30, 2012 (UTC)