"Dont stop moving to find peace, intead find peace in the movment."
— Wuwei
"The true mind can weather all the lies and illusions without being lost. The true heart can touch the poison of hatred without being harmed. Since beginning-less time, darkness thrives in the void but always yields to purifying light."
— The lion turtle sharing his wisdom with Aang in "Sozin's Comet, Part 2: The Old Masters".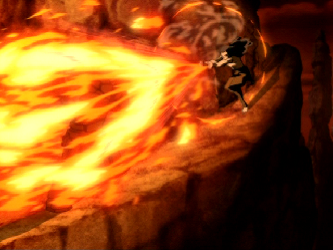 Tonekai
Biographical information
| | |
| --- | --- |
| Alternative name(s) | The Golden Dragon |
| | |
| --- | --- |
| Language(s) | Britanic English, Spanish |
Physical description
Chronological and political information
| | |
| --- | --- |
| Actual profession | Student, Golden-Belt Advanced Kung Fu Student |

So, I´m a regular Avatar fan.
I practice Kungfu in the techniques of Changchuan, Baqua(recentley), Animal Styles and Nanquan. Ive done this for around 6 years and many people don't now but it is what bending is based, the techinique and the proyection of energy.
If I were a bender, I would be a firebender. Though my atitude is normally calm and I evade trouble, I practice Shaolin Northe style of kung fu, wich contains lots of kicks and jumps, combaining them with strength and furry.

So thats about it, love Avatar though.