Hello , this is my userpage. Enjoy! I think. :P
"I like trains."
— Train guy from asdf movie.
"To infinity, and beyond!!"
— Buzz Lightyear's famous quote.
"Nothing is true, everything is permitted."
— The Creed
"Treat others the way you want them to treat you."
— Talo
"When we hit our lowest point, we are open to the greatest change."
— My life motto.
"If we are content to live in the past, we have no future. And today is the past."
— Louis L'Amour
""A hero is not made of body or status, a hero is made of heart and courage. A hero is a man who is willing to fight for what is right!"
— A random Youtube user.
"Arguing with a troll is like playing a game of chess. Everytime you play, a pigeon comes from nowhere and messes up your game, keeps doing a little dance on it, craps on it, and flies away. That is what a troll is, a retarted pigeon."
— To all you haters and trolls.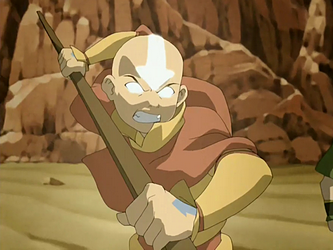 Talo
Biographical information
| | |
| --- | --- |
| Nationality | American, Puerto-Rican |
| | |
| --- | --- |
| Language(s) | English, Spanish |
Physical description
| | |
| --- | --- |
| Gender | Male (Why would you want to know?) |
Personal information
| | |
| --- | --- |
| Editing style(s) | Currently creating my fanon: The Return |
| | |
| --- | --- |
| Contributes often to | Character pages |
Chronological and political information
| | |
| --- | --- |
| Actual profession | School student |
| | |
| --- | --- |
| First edit | August 8, 2012 |
Well, I started watching Avatar when I was about 8 years old. I was hooked and I saw it every Friday afternoon. Spent 30 minutes locked up in my room watching it and I have seen every episode since the unreleased pilot to "Sozin's Comet Part 4: Avatar Aang" and I have every boxset of every season.
When it ended, a huge part of my life was taken away. Those 2 years in my young life were the best I've ever had. In about late 2009, I heard that M. Night Shamaylan was making a movie based of Book 1 of ATLA. Like any Avatar fan, I was excited. I wasn't after I saw it. The movie was horrible, and I lost fate to a good big screen adaptation to the best cartoon that ever existed.
In SDCC 2011, I saw the trailer for the Legend of Korra and I was pumped. ( Yes, I actually went to Comic Con 2011 :D ) I saw the first 2 episodes for free in March 2012 on my iPad and they were amazing. The music, the voice acting, the art.... It was all amazing. What I really didn't like about the first season of Korra is that they put too much drama and romance instead of more character development. None or less, I liked it and now I'm pumped even more for Book 2: Spirits and praying that M. Night Shamallamadingdong doesn't make a sequel to that horrible movie.
Userboxes
Edit
| | |
| --- | --- |
| | This user is a member of the Anti-Troll Scarf Army. |
| | |
| --- | --- |
| | This user thinks that Aang is a peaceful and awesome Avatar. |
| | |
| --- | --- |
| | This user thinks that Katara is a lovable character and a good waterbender. |
| | |
| --- | --- |
| | This user thinks that Sokka is a funny and sarcastic meat-loving guy. |
| | |
| --- | --- |
| | This user knows that Toph is the best earthbender in the history of the multiverse. |
| | |
| --- | --- |
| | This user thinks that Zuko went in a road of redemption. |
| | |
| --- | --- |
| | This user likes that Azula is an evil character, but was a really good villian and firebender. |
| | |
| --- | --- |
| | This user thinks that Korra is a really good Avatar and very hotheaded. |
| | |
| --- | --- |
| | This user likes Bolin because he is a really funny guy, even if he didn't get much character development. |
| | |
| --- | --- |
| | This user wants Pabu to be his pet. |
| | |
| --- | --- |
| | This user thinks that Mako is really undeveloped. |
| | |
| --- | --- |
| | This user dislikes Sozin because he killed off my favorite type of benders, the Air Nomads. |
| | |
| --- | --- |
| | This user likes Ursa because she did everything in her power to not get her son killed. |