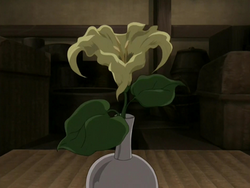 SukitheNinja
Biographical information
| | |
| --- | --- |
| Alternative name(s) | Suki, StN |
| | |
| --- | --- |
| Language(s) | English, Spanish |
Physical description
Personal information
| | |
| --- | --- |
| Editing style(s) | Grammar Correction, All-around editing. (I don't do codes) |
| | |
| --- | --- |
| Contributes often to | Avatar Wiki |
Chronological and political information
| | |
| --- | --- |
| Actual profession | Ninja/Actress-in-training |
| | |
| --- | --- |
| User rights | Regular User (May 28, 2012-Present) |
About Me
Edit
Hello Everyone! Welcome to my humble abode.
Well I'll just start off by saying that I am a HUGE fan of Avatar and have been since I was like 11 or 12. However, I just got back into it when I heard about the new series.
I'm 17 years old. I speak both English and Spanish. I love Martial Arts and Acting. I am currently training for a black belt in Japanese style Ju-jitsu and Songahm Taekwondo. Part of the reason I am such a big fan of Avatar is because of the extensive amount of real martial arts used in the series.
It is my dream to be a ninja/actress. I admire Suki because she is pretty much a ninja.
I'm also a major grammar geek. Misspellings, sentence fragments, run-on sentences, comma splices, weak and general references, your/you're... THEY ALL MUST BE ELIMINATED.
I'm Back!!!
Edit
After almost a year of inactivity, I am happy to say I am able to return and be a regularly contributing member to the Avatar Wiki.
My Goals on the Wiki
Edit
Become a Rollback (When I feel I'm ready)

 Not done
Join a User Group

 Not done
Make it into the top twenty (honestly, of course.)

 Not done
Become a successful fanon writer (I'm working on it!)

 Not done
If I Were A Bender...
Edit
If I was a bender, I think I would be a waterbender or an airbender.
My favorite bending type, I would most like to bend this element. I love the flowing of the movements. Plus, you can do the most with it. You can control it in all three forms, take it out of plants, out of the air, and of course, bloodbending. (Let the maniacal evil laughter commence.)
My second favorite element. I love the flexibility of it and how it's an almost entirely defensive art. However, I'm terrified of heights, so airbending may not be to good for me.
My third favorite element. I love how beautiful it is, but you really can't do much with it besides attacking.
My least favorite element, the most stubborn one. It deals a lot with taking heavy stances and utilizing strength. If you think about it, most earthbenders are very muscular, and that's just not me.
Favorite Characters Explained
Edit
The Girls
Edit
Suki: She is just an absolutely TOTALLY awesome badass.
Mai: Able to easily take out numerous opponents single-handedly while winning the heart of the Fire Lord without ever changing her expression once? YES.
Katara: Brave, compassionate, a tad obsessed with hope. Not to mention a freaking awesome waterbending master.
Azula: Evil, caniving, Azula. I liked the part when she went totally psycho.
Lin: I don't feel that I shouldn't have to explain this one.
The Guys
Edit
Zuko: OMG hottest piece of hotness in the WHOLE CARTOON WORLD. HOTTEST (pun intended). Also my current cartoon crush. But more seriously, an amazing, complex dynamic character.
Iroh: He's more than just the traditional wise old man.
Aang: Duh.
Bolin: He's hilarious without having to crack sarcastic jokes.
Pabu: One word: Adorable!!!!!!!!!!!!!!!!!!!!
My Favorite Episodes
Edit
Book 1: Water
Edit
The Boy in The Iceberg, The Blue Spirit, The Siege of the North Pt. 2
Book 2: Earth
Edit
The Blind Bandit, Zuko Alone, The Guru, The Crossroads of Destiny
Book 3: Fire
Edit
The Painted Lady, The Puppetmaster, The Firebending Masters, The Boiling Rock, Part 2, The Southern Raiders, Sozin's Comet, Part 2: The Old Masters, Sozin's Comet, Part 4: Avatar Aang
Book 1: Air
Edit
Welcome to Republic City, Endgame
My growing list of friends on the wiki, in no particular order.