RageOfFluffy/Fanon
Talk

0
8,303pages on
this wiki
My Fanons
Edit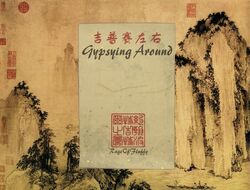 ---
Gypsying Around is an Avatar: The Last Airbender fan fiction written by RageOfFluffy. It follows the story of a young gypsy, Saiya, who falls in love with the heir to the Fire Lord, Shuo. Hopefully this story will not be limited to just Saiya and Shuo, but stretch over the generations, tell the stories of Saiya and Shuo's descendants and perhaps end up with some familiar faces!
This story takes place in the time of Avatar Kyoshi. The world is at peace after Kyoshi defeated Chin and everything seems fine. But for the young Earthbender gypsy, Saiya, things are not so fine at all as she has met a boy. But this is not just any boy, this is Shuo, prince of the Fire Nation and Heir to the Fire Lord, who just happens to be passing through the Earth Kingdom. Shuo has contracted a deadly disease and his entourage now seeks the help of the gypsy's renowned for there healing powers. Shuo doesn't get any healthier and it seems the only way to save him is for Saiya to pay the stability of the world as a price. Her choices will echo so far, and reach the hearts of heroes and villains generations to come...
---
Writings of Ai is an Avatar: The Last Airbender fan fiction written by RageOfFluffy. It follows the writings of an Air Nomad boy who escaped a horrid fate.
It is 3 ASC and the Air Nomads have been brought to tatters, the Fire Nation burns the world! Only few Airbenders remain, only few survive... One of these cases being Ai.
Ai believes himself to be the last Airbender left in this dark world, cursed to wander in the guise of a young Fire Nation writer. His search for hope takes many turns and twists along the way. During his travels, Ai will face many fears and desires and take a journey not only of flesh, but of spiritual growth and hope. Perhaps one day... One day he can unite a broken world...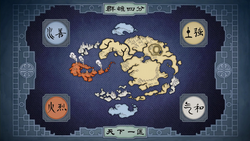 ---
The Lost Histories of the War is an Avatar: The Last Airbender fan fiction written by RageOfFluffy. This fanon is a documentary-style history, depicting the battles, histories, treaties, writings, and stories of the War.
Water... Earth... Fire... Air...
Stories have always been told about the old days, a time of peace when the Avatar kept balance between the Water Tribes, Earth Kingdom, Fire Nation, and Air Nomads, but that all changed when the Fire Nation attacked! Only the Avatar mastered all four elements, only the Avatar could stop the ruthless firebenders, but when the world needed him most, he vanished!
A hundred years have passed, and the war is finally over. Now stories are being told about this time of conflict, but which stories hold any merit? What did really happen?
---