"He who fights with monsters should be careful, lest he thereby become a monster. And if thou gaze long into an abyss, the abyss will also gaze into thee."
— Friedrich Nietzsche, "Beyond Good and Evil"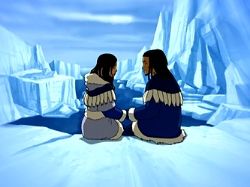 MibuWolf
Biographical information
| | |
| --- | --- |
| Alternative name(s) | Bassoon Ninja |
| | |
| --- | --- |
| Nationality | Italian-American |
| | |
| --- | --- |
| Language(s) | |
Physical description
Personal information
| | |
| --- | --- |
| Contributes often to | Fanon |
Ciaossu, Everyone. You probably don't know me. Around the wiki, you'll find me writing fanon and being a general lurker. But if you want to be my friend, feel free to drop a message on my barren talk page wall.
My Fanons
Edit
On-Going Fanons
Edit
Completed Fanons
Edit
Emblem of the Outlaw - a fanon following the Earth Avatar following Avatar Korra, in a fully modernized Avatar world.
Reading List
Edit
Currently Reading
Edit
Alphabetized by title
Finished Reading
Edit
Alphabetized by title
To Read/Catch Up
Edit
Sorted by Priority
Want me to read your fanon? Drop me a message on my wall and I'll get back to you ASAP!
Favorites
Edit
A random assortment of things I enjoy. Kind of like you'd list on a dating site, hurhur (though I omitted "long bubble baths" and "watching the sunset"). Everything is listed in order of favorite-ness.
Interests
Avatar Related
Bending

What's there not to love about bloodbending? If you're like me, and you got stuck as a waterbender though you'd rather be a firebender, bloodbending is the perfect outlet to channel your malicious nature.
Characters

Since Kuruk was first shown, I kinda have had a major crush on him. And in the original series, he was one of the only characters who was really taken... I have really, really bad luck with my crushes...

At least Ummi got face-stolen (I'm nice)
Shipping

I'm a creepy shipper. This ship originated as a crackish ship joke ship I came up with really late at night, however I realized the strange resemblance of Kya and Bumi to Sokka more than Aang... Don't slam on me, all ye who read this! I have a mountain of evidence to support my point (and also I'm mostly joking)
Non-Avatar Related
Music

(All of the following are KPop)

Soohyun and AJ are my biases

Siwon and Yesung are my biases

Sandeul and his cute eye-smile is my bias
Other Music...
Books

Tale of Two Cities
The Great Gatsby
The Beautiful and Damned
Catcher in the Rye
The Song of Fire and Ice series
Anime/Manga

Katekyo Hitman Reborn!
Tiger & Bunny
Hakuouki: Shinsengumi Kitan, Hekketsuroku, and Reimeiroku
Ano Hi Mita Hana No Namae o Bokutachi wa Mada Shiranai
I'm a Royal Tutor in my Sister's Dress
Bleach
Blue Exorcist
Video Games

Dishonored
Guild Wars 2
The Legend of Zelda Series
Skyrim
The Witcher Series
Okami
TV

Game of Thrones
My Little Pony: Friendship is Magic
Vampire Prosecutor