User profile
"Why am I so bad at being good?!"
— Zuko
"I ❤ Iroh's cute quotes!"
— Matey after reliving Sozin's comet for the 11th time
"Sick of [Avatar]?! That's like being sick of breathing!"
— Iroh to Zuko while in Ba Sing Se.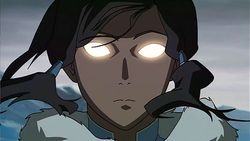 MateyY
Biographical information
| | |
| --- | --- |
| Alternative name(s) | Matey |
Language(s)

Bulgarian (first)
English
Physical description
Personal information
| | |
| --- | --- |
| Favorite character(s) | Katara, Azula, Ozai, Zuko, Korra |
Chronological and political information
User rights

Autoconfirmed (January 21, 2012 — April 1, 2012)

Rollback (April 1, 2012 — August 1, 2012)

Autoconfirmed (August 1 — )
| | |
| --- | --- |
| First edit | January 21, 2012 |
Hello,

everyone

! I bid you welcome to my userpage. I am one of the rollback users on the wiki, so if you need help, do not hold back, but ask me.

And just if you are wondering, it was actually me that came up with the idea of buttons at the top of the page and the rest of it being collapsed.

Who am I? I am a huge fan of Avatar. I am here to help the wiki and help new people discover the world of Avatar much more easily through the wiki.

I have watched the series over twelve times (I think, it might be thirteen), read all of the Avatar comic books (this includes The Promise Part 1). I also own Avatar: The Last Airbender — The Art of the Animated Series book and the Collector's Edition of the First Book. I am not the patient type of person, so I just cannot wait until new The Legend of Korra episodes come out!

And to finish it up, I am in the process of writing my own fanon Avatar: The Legend of Mel. Please leave a comment or a message telling me what you think of it! If you are giving advise, please send me a messenger hawk, so that I am sure to see it! Thank you very much!
Favorites (not mentioned in infobox)
Edit
Character
Edit
Locations
Edit
Specialized bending
Edit
Userboxes
Edit
Some goodies:
Accomplishments
| | |
| --- | --- |
| | This user was a winner of a Cabbagie Award in 2012. |
User Groups
Fanon
Outspoken Opinions
| | |
| --- | --- |
| | This user doesn't support the Equalists but likes their icon and their leader, Amon. |
| | |
| --- | --- |
| | This user thinks that Korra will be a good Avatar. |
| | |
| --- | --- |
| | This user thinks that Katara is the most wonderful female character that has ever been. |
| | |
| --- | --- |
| | This user thinks that Azula is the best villain and the most talented character in the entire series. |
| | |
| --- | --- |
| | This user likes Zuko because he prevailed through all the tests. |
| | |
| --- | --- |
| | This user supports Kataang Aang and Katara were meant for each other, and nothing else would have worked out - Aang and Mai would have been completely heartbroken and this is a series half-made in Hollywood [facepalm]. |
| | |
| --- | --- |
| | This user wants to skip "The Great Divide" every time he watches season one, so he doesn't get bored. |