Welcome! Feel free to let your fellow Avatar Wikians know a little more about you by editing this page!
I'm the dude who can memorize almost any detail about thee world of Avatar. I love to be humored so go ahead and try to make me laugh. Overall, my favorite series of Avatar is the first mainly because it shows the journey of Aang and his friends and I am always open to having conversations about anyhing related to it. If you wish, talk to me about your nerdiness about Avatar with me and I bet I can prove I'm a bigger fanboy. Remember, I'm watching you!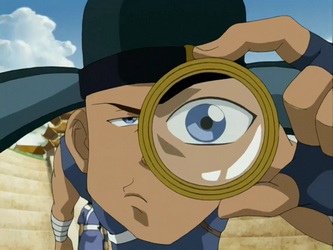 P.S. MY CABBAGES!!!!!