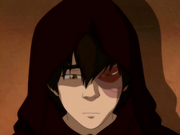 Hello everybody. My name is Jess. I enjoy the many excellent fanons for this site and this is why I decided to sign up. I want to be an author one day and have always wanted to write my own fanon. I also enjoy drawing. However, my favorite thing in the world is my puppy Molly, often shortened to MooMoo because it's a bit like Momo. When I grow up, I want to be a novelist/librarian because I love reading and writing. I think a fanon would be a good idea for me to get some practice in.
5 Random Facts
Edit
1. I have 4 aunts on my mom's side.
2. I owned two parakeets. The second one was named Indy, which is where I took my username from. Plus, I love Indiana Jones.
3. My family has a bad track record with fish.
4. I am bilingual.
5. About 95% percent of my cousins are male.
How I Ended Up Here, aka a story of stupidity
Edit
It was the stupidest thing I ever did. When I was over a friend's house, one of them turned on Nickelodeon to either the The Library or the The Desert. They then turned it off because it wasn't a new one. Because I had never seen the show, I didn't understand what was going on and did not ask for it to be turned back on. The Sokka style face palms(Two episode reference) that have resulted out of that stupidity are far too numerous to count. Finally, I watched the end of The Earth King and got really interested because I wanted to figure out who everyone was and what was going on-after the show was finished. I was checking out the wikipedia page for the thousandth time when I saw this site and the rest is history.
Kataang-From the moment Katara said "Why are you smiling at me like that?"
Maiko-From the moment Ty Lee said "It'll be interesting to see Zuko again."
Sukka-It's pretty obvious, but I am worried about the long distance relationship. There's no Skype in the Avatar World. Plus, Sokka will be chief one day and what happens if Suki wants to stay in the Earth Kingdom. I would have liked to see what happened with Yue and Sokka.
Makorra-Enough said, if you saw the video. If not, go see it. It's on one of Avatar Roku's Ghost posts. Just go to Avatar: Energy Saga and click on the author name to get to his profile. Then just select the blog post tab and click on the one with Makorra in the title.
Understand, I am not a serious shipper. I did not even know what shipping was until I got on this site or the different names for the ships. I have this up because I do support these ships, but I am not a crazy super nuts Zutara hater. I just think it does not make logical sense. The reason it does not make logical sense is because Katara could never love someone that betrayed her like Zuko did.
Favorite Fanons
Edit
A Bird Could Love A Fish
Air
Avatar: Energy Saga
Avatar: Wanted
Avatar: Guardian
Emblem of the Outlaw
Kyoshi Revolts
Avatar Brek
Aftermath and Burning Earth
Sons and Daughters
The Adventures of Omar
The Avatar Rhythm
My Fanons
Edit
The Hei Bai of the Fire Nation (discontinued)
The Legend of the Bloodbenders
Favorite Main Characters
Edit
Zuko
Aang
Katara
Sokka
Suki
Appa
Momo
Favorite Minor Characters
Edit
The Herbalist
Foo-Foo Cuddly Poops
Tom-Tom
Lo & Li
Favorite Episodes
Edit
The Avatar Returns
The Puppetmaster
The Ember Island Players
Tales of Ba Sing Se
Mysteria Femina
Favorite Element
Edit
If I could bend any element, it would probably be air. I have always wanted to fly since I was a little girl. However, I love swimming, so being a waterbender would be nice. Fire has always fascinated me for some odd reason, plus Zuko is my favorite character. Still, I like digging in the dirt and I can be stubborn at times, making earthbending a nice option. So if I were a bender, I would have to be the Avatar, because I love all the elements too much to just bend one.