UPDATE: Yes, the rumors are true, I am leaving the wiki. However, my initial plan was to leave the last Friday of August. Those plans have been changed. Tomorrow, Monday August 13th, is the last day of Iceland77 being on wiki. I will still be writing my fanon through email, and I will still check my email. I want to thank all of you for making my wiki life amazing...I can't thank you enough. I will be here all day tomorrow, however no IRC. I wish the wiki, admins, rollbacks, and all users the very best. You may email me here:Special:Emailuser I will be personally saying good byes to you soon. Ice Land 18:24, August 12, 2012 (UTC)
"You gotta find the courage, to walk out, into the street. With arms out, gotta love what you can't defeat. I'm not gonna be drowned out, there's nothing you have, that I need, I can breathe."
— Breathe, by U2
Hey !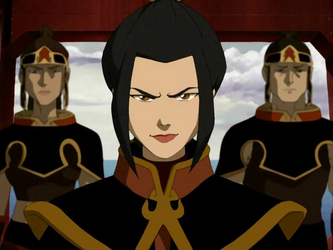 Iceland77
Biographical information
| | |
| --- | --- |
| Alternative name(s) | Ice, Iceland, Icey |
| | |
| --- | --- |
| Language(s) | English, Hindi, some Spanish |
Physical description
Personal information
| | |
| --- | --- |
| Editing style(s) | Undo vandalism, fix grammar |
| | |
| --- | --- |
| Contributes often to | Avatar Wiki, NCIS Database Wiki |
| | |
| --- | --- |
| Favorite show(s) | ATLA, House, NCIS, Big Bang Theory, Spongebob, Mythbusters, Through the Wormhole |
Chronological and political information
| | |
| --- | --- |
| Actual profession | Student |
What's up? I'm iceland77 but everyone calls me Ice! Well, feel free to drop me a message or ask me for help or a friendship or whatever! I also have rollback rights, so if there is any problem I will do my best to solve it.I can help anyone, even if it means I have to ask some other user to do the helping for you. I am always open for a conversation, so don't be afraid to say hi! I don't bite, lol.(=
Ice Land

Bad comment? Spam? A naughty user? Please feel free to report any such user or comment to me, an admin, or any other rollback user.(:
Userboxes
Edit
Groups, Committees, Councils, Awards,etc.
1. Be nominated for User Awards!
 Done
2. Earn rollback!
 Done
3. Become a well known fanon editor!

 Not done
4. Finish Fanon:The Journeys of a Broken Dragon

 Not done
5. Become a Fanon Factfinder!
 Done
6. (Somehow)win a user award!

 Not done
Top Three Fav Characters
Edit
Avatar the Last Airbender:
Edit
The Legends of Korra
Edit
Fav Episodes in each Book(Not in Order)
Edit
Book Three
Edit
MY FAVORITE SEASON IS.......Book 2: Earth!
Three of the Worst Made Episodes, in my Opinion
Edit
Just ask me if you would like me to edit or beta read your fanon!

I edit Fanon:A Family Reborn by Blueflame 1
I edit Fanon:Legend of Korra Season 2: Journey to Realization by Katorra12
I edit Fanon:Avatar:The Sole Woodbender by Henryjh98
Fanons I Read
Edit
Fanon:When Air Nomads Walked the Earth by Ultimate
Fanon:Avatar: Energy Saga by ARG
Think you should be here? Think you don't belong here? Drop me a message!
"And neutral jing, when you do nothing!"
— King Bumi
"Oh, just some angry freak with a ponytail who's tracked us all over the world."
— Sokka
"I'm not looking for anyone's approval. I know who I am."
— Toph Beifong
"You sound like my nephew, always thinking you need to do things on your own, without anyone's support. There is nothing wrong with letting the people who love you help you. Not that I love you. I just met you."
— Iroh
"Apple to Eagle. Do you copy? What's your twenty? Over."
— Iceland77 and her friend when handed walkie talkies while directing/parking cars.
"T-Sizzle.Ball so Hard University."
— Terell Suggs during a Ravens-Steelers game.