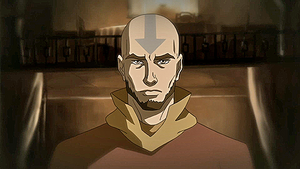 Braden
Biographical information
| | |
| --- | --- |
| Language(s) | English and basic Spanish |
Physical description
Personal information
| | |
| --- | --- |
| Friends | I'm friends with everyone! As long as you're friendly in return. |
| | |
| --- | --- |
| Editing style(s) | Fanon edits |
| | |
| --- | --- |
| Contributes often to | Fanon |
Chronological and political information
| | |
| --- | --- |
| Actual profession | An Aspiring Author |
Hello ! My name is Braden, but just call me Bray! I love to write, draw, and express myself. Of the four elements, air is by far my favorite, due to the freedom and fluidity of it all. And you get some amazing tattoos!
"I'm too busy.
I'm not a good writer.
No one wants to hear what I have to say.
The excuses are over. The fear is still there, but I'm writing anyway.
I want to tell myself a different story."
— Michael Dante DiMartino
"I write to give myself strength. I write to be the characters that I am not. I write to explore all the things I'm afraid of. "
— Joss Whedon
"Live a life you love to live."
I love to write. Simple, I know, and quite generic. I found this wiki due to sheer luck, through which I was able to channel my writing. In my life, I've dreamt many dreams. Some of these dreams were quite far-fetched, ranging from being a best-selling author, to being a pediatric surgeon. Do I still have these aspirations? Yes, more of the first rather than the latter. To put it simply, I want to write when I'm older. Do I want to make a career out of it? Hopefully. Writing is a passion of mine, and to be able to write everyday of my life... that would be utterly amazing.
Any, and all, of my friends on the wiki are extremely helpful and reliable. Do you want to be added to the list? Leave me a message here!

Quotes
Quotes From Around the Wiki
---
"Murder is very nice. It helps people. Just kidding, murder is mean."
―Henryjh98 describing his view on life... and fanon. Just kidding, more of the latter.
"I am Henry and I have returned from Hogwarts, which I came to from Narnia."
―Henry's depiction of himself.

Canon Quotes
---
"The true mind can weather all lies and illusions without being lost. The true heart can touch the poison of hatred without being harmed. From beginningless time, darkness thrives in the void, but always yields to purifying light."
— Lion Turtle to Aang, Sozin's Comet, Part 2: The Old Masters
"No matter how things may seem to change, never forget who you are."
— Ursa
"In the darkest times, hope is something you give yourself. That is the meaning of inner strength."
— Uncle Iroh to Zuko
"When we hit our lowest point, we are open to the greatest change."
— Aang to Korra, Endgame
"Some friendships are so strong, they can even transcend lifetimes."
— Avatar Roku
"Sometimes shadows of the past can be felt by the present."
— Air Nomad proverb
Proud to Have
| | |
| --- | --- |
| | This user is on the writing team for Parallel. |
Let me know if you would like me to co-author, edit, format, beta-read, or simply read your fanon! Leave a message here.

Reading
Writing
Editing
Formatting
Read
Since you have stumbled this far into my profile, I shall reward you with some randomness:

Shipping
This user proudly ships all canon shippings... other than Linzin.
| | |
| --- | --- |
| | This user supports Linzin  because after working on his fanon, he realized just how amazing Tenzin and Lin's relationship was. They complement each other so eloquently; their relationship goes hand in hand. |
| | |
| --- | --- |
| | This user supports Kataang due to the quintessence of love that is present in their relationship. From the opening of the iceberg, to the final moment, they were meant for each other. |
| | |
| --- | --- |
| | This user supports Makorra because Korra and Mako may have derived from an awkward friendship, but they balance each other slightly less than perfect; thus, earning my support. |
| | |
| --- | --- |
| | This user supports Sukka  because Sokka's sarcastic personality resonates with Suki's kind and calm temperament. |


Facts about me
Since you have searched this far into my profile, I am either behind on your interview, or you just want to know some random facts. Regardless, prepare to be amazed! Not really...
I only have two fingers on my left hand. Now I know what your thinking, but it's different than what your picturing. It's sort of like a crab's claw... minus the melted butter and side entrees.
I write nearly everyday. Obviously, it isn't always geared toward my fanons, but whatever it may be about, I write anyway.
Tennis is my favorite sport. Am I good at it? "Good enough," I would reply.
Avatar is my favorite series of television shows: The Legend of Korra as well as The Last Airbender. (And much to Chakrasandwich's approval, I have recently found a liking for Yu-Gi-Oh! once more.)
I enjoy gaming in my spare time, specifically Call of Duty. (You know those annoying snipers that run around close-quarters and "quickscope" you, as well as jumping off of buildings and "trickshotting"? Yeah... that's me...
I run a blood-drive twice a year, and I am a reporter, meaning I write newsletters, for my high school's medical organization. I am also going to a national competition for my newsletter entry!
I draw, mostly airbenders, and I have one of my new sketches of Tenzin that will eventually be added to a fanon gallery.
I pride myself in having all A's in my literature assignments; I scored an A on my assessment on Walden: Life in the Woods. If you don't know what book I'm talking about, please go and attempt to read it. That way, you will understand why it is so prestigious. (As a sophomore, I might add.)
Close to abolishing hunger in my county through a program at my school, in which we pack backpacks with food and send it to the less fortunate.
I live in one of the fastest growing counties in America.
Highest ranking male extemporaneous medical writer in Georgia Health Occupations Students of America. (GA HOSA)
I don't really plan out my writing; it just sort of... happens. Although, try to keep to a very basic guideline.
As you can tell, I am very random. My brain fires off a million things at once, and I pick and choose what I want to say.