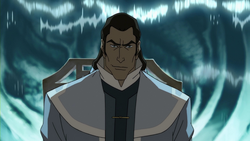 Biographical information
| | |
| --- | --- |
| Age | Older than time itself |
Physical description
Personal information
| | |
| --- | --- |
| Allies | people who don't get on my case |
Chronological and political information
Call me AvatarMonarchist or AM for short. I'm a fan of Avatar: The Last Airbender (well duh, or else I wouldn't be here) but I thought the movie sucked, like most people did. I look forward to Legend of Korra.
Anything else you want to know? Ask.
My fanons is Pema in Republic City. I'll release the next chapter sometime soon, but no guarantees when. I do have a life outside of this.
Favorite Fanons
Edit
Energy Saga
The Avatar Rhythm
I haven't read that many fanons, but these two really stand out. I normally don't have time to read a lot of different fanons. If you know of any other good ones, tell me and I'll try to get to them eventually. Try not to recommend your own though, cause I'll know you're biased.
Favorite Characters
Edit
Favorite Character (Avatar: The Last Airbender): Azula
Least Favorite Character (Avatar: The Last Airbender): Ty Lee
Favorite Character (The Legend of Korra): Tarrlok
Least Favorite Character (The Legend of Korra): Ikki