About Me

Hi I'm Anr. I have been here since August of 2010. I never have nearly as much time as I use to on Wikia, but I still get on whenever I can. I contribute to various wikis, but the top three I hang out on are Avatar Wiki, Wookieepedia, and my wiki, Samples Wiki.
I really have fun editing things I enjoy, especially Avatar and Star Wars. I really like coding as well as graphic design, so I guess Wikia is the place for me!  :D

Get in Touch

My Signature!

Wiki
"I am the way, the truth, and the life."
— Jesus Christ, the Son of God
Anr0328
Biographical information
| | |
| --- | --- |
| Alternative name(s) | |
| | |
| --- | --- |
| Nationality | American/Earth Kingdom |
Language(s)

American English
HTML
Wikitext
CSS
JS
Physical description
Personal information
Editing style(s)

Using Wikitext
Reverting Bad Edits
Editing Templates
Correcting Grammer
Correcting Spelling
Chronological and political information
Actual profession

Student

Wikia Contributor
Getting an Education
Karate
Dancing
| | |
| --- | --- |
| User rights | Average Wikian |
Avatar Wiki
I absolutely love Avatar! I came here in the summer of 2010 and I fell in love with editing, writing, blogging, and of course, coding. I use to hate grammar in school but I find it useful; the wiki is in need of grammar/punctuation correction sometimes on the wiki, but however, it is getting better due to more people joining the wiki and the limited adults who faithfully contribute to this amazing wonderland of text and images.
My editing style(s):
Grammar/punc. correction
Template improvement
Forums
Reverting bad edits
I started watching Avatar the year it came out, (2005) and I was only eight years old. It was the best Nickelodeon show if I recall, and still is. In my opinion shows on Nick are getting weirder and weirder by the month. I hate it. But there are some good shows, like LoK!!
Please, don't forget to check out my fanon!!!!  :D

Some cool Kyoshi images... she's my favorite Avatar.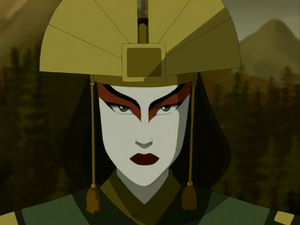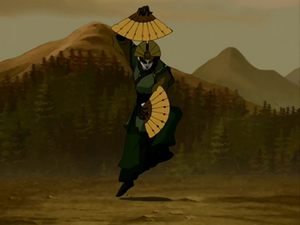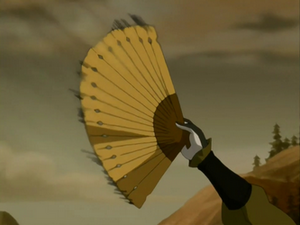 | | |
| --- | --- |
| | This user thanks you for visiting her page!  :D |