"We the People of the United States, in Order to form a more perfect Union, establish Justice, insure domestic Tranquility, provide for the common defence, promote the general Welfare, and secure the Blessings of Liberty to ourselves and our Posterity, do ordain and establish this Constitution for the United States of America."
— The Preamble of the United States Constitution
"If the Freedom of Speech is taken away, then dumb and silent we may be led, like sheep to the slaughter."
— George Washington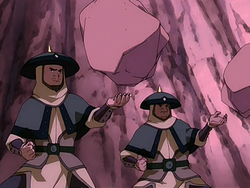 Annawantimes
Biographical information
| | |
| --- | --- |
| Alternative name(s) | Annawan; Times; Atimes; Anna(wan); Anna; Anna who wants time; Vulmen's Padawan; Anny; Annawan, IL; other random nicknames |
| | |
| --- | --- |
| Language(s) | American English, learning Spanish |
| | |
| --- | --- |
| Time zone | CST (UTC-6); 00:31, May 22, 2013 (Wednesday) |
Physical description
Personal information
| | |
| --- | --- |
| Editing style(s) | |
Contributes often to

Reverting undesirable edits
Reverting vandalism
Adding new LoK info.
Correcting spelling/grammar
Maintaining factual accuracy
Properly adjusting image ratios
Removing black borders on images
Chronological and political information
User rights

Inactive autoconfirmed user (May 30, 2011 – December 8, 2011)
Active autoconfirmed user (December 8, 2011 – December 14, 2011)
Rollback (December 14, 2011 –)
Welcome to my user page, !
| | |
| --- | --- |
| 8,531 | This user has made 8,531 edits. |
Userboxes
| | |
| --- | --- |
| | This user was a winner of a Cabbagie Award in 2012. |
| | |
| --- | --- |
| | This user is a cartography expert, much like Sokka was. |
| | |
| --- | --- |
| | This user thinks Aang was a good Avatar considering his difficult position. |
| | |
| --- | --- |
| | This user likes Katara because she was a good person who held together her friends quite well. |
| | |
| --- | --- |
| | This user found Suki to be a somewhat unnecessary character. |
| | |
| --- | --- |
| | This user thought Azula was a good villain until she went insane. |
| | |
| --- | --- |
| | This user thinks that The Last Airbender was good in the way that it displayed new ideas, but the acting and character portrayals were poor. |
Why am I here?
Edit
Good question. I'm here to help make this community a better place to edit in and operate. A pet peeve of mine is improperly named images, as well as ones with black borders. I'm currently trying to eliminate the black borders that appear on this wiki's images. I'm also not too fond of .jpg images, and I try to replace them with .png files whenever possible. You might also see me keeping the wiki on par with the current format standards. Another goal of mine is to make sure that this wiki can effectively and coherently deliver the best possible information about Avatar. I'm passionate that this is the greatest Wikia community out there, and I intend to do whatever it takes to make sure it stays that way.
My Wiki-story
Edit
Back in May of 2011, I began a wiki about the Legend of Korra to challenge this great wiki. I regret doing so, and by now I've put it behind me. Much of the practices carried out there simply mimicked the ones here, and 6,177 edits later, I became bored, and I felt more and more that what I was doing was not constructive.
You can guess what happened next, on December 8th, 2011, I wrote this blog, and began editing here. A wise decision on my part, it was commended by almost everyone here.
I began editing consistently, and I received some kind compliments (of which I'm not too deserving), and six days later, on December 14th, 2011, I was granted with rollback rights, when Vulmen urged me to do so. I'd like to thank everyone who may have given such great compliments.
Real life
Edit
In real life, I'm a young cartographer living in northwestern Illinois (corruption still finds a way, however). In college, I hope to major in Urban planning, possibly at Bradley University in Peoria, Illinois. For now, I spend loads of time on Wikia, while balancing school work, study time, and map-drawing. When LoK airs I'd like to draw a map of Republic City based on what we see. The first map has been finished, click here to have a look.
I have several hobbies besides drawing maps, however. I'm involved in activities such as bridge-building at school. During the summer, and any breaks from school I often construct model bridges. I run track, particularly the 1600 meter run (one-mile), the 3200 meter run (two-mile), and the 100 meter dash (two long-distance events and then a sprint... weird, I know).
Now for some random information about me. My favorite food is spaghetti, my favorite color is blue, my favorite academic subject is History, my element of choice is earth, my favorite A:TLA character is Sokka, and I am huge fan of Republic City.
Just a minor notice, I've recently started school again, and I won't be able to edit for as many hours as I could during the summer.
My username
Edit
Ahh yes, it's about time I added something about this. My username is actually drawn from the name of my local newspaper, The Annawan Times. I live in an extremely small town called Annawan, so yep, Annawan is actually the name of a town. Annawan, which is a slight variant of Annawon, can be translated as "chief" in the Algonquin native American language.
(In alphabetical order)