Robert Patrick
Comments

3
8,312pages on
this wiki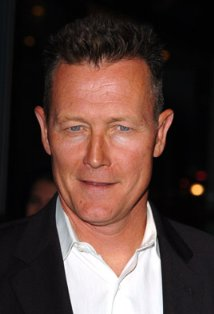 Robert Patrick
Biographical information
| | |
| --- | --- |
| Birth name | Robert Hammond Patrick Jr. |
Born

November 5, 1958
Marietta, Georgia
Further information
Robert Hammond Patrick Jr.
is an American actor known for his leading and supporting roles in a number of films and television shows. He provided the voice of
Piandao
in
Avatar: The Last Airbender
.
Avatar: The Last Airbender credits Edit
Character information: Piandao
Selected other credits
Edit
Television work
Edit
Filmography
Edit
Other credits
Edit
Biographical information
Edit
Personal life
Edit
Patrick, the oldest of five siblings, was born in Marietta, Georgia, the son of Nadine and Robert Patrick, Sr., a banker. His siblings are Richard, Cheri, Karen, and Lewis. He spent his early life in Bay Village, a small suburb of Cleveland, Ohio. He graduated from Farmington High School in Farmington, Michigan in 1977. Patrick was a track and field and football athlete at Bowling Green State University, although he dropped out before graduating when he found interest in drama and acting.
After leaving college, Patrick got a job as a house painter and continued as such until a boating accident in 1984 in Lake Erie. He swam for three hours in order to save the others still stranded on the accident site, nearly drowning in his attempt. After the accident, he moved from Ohio to Los Angeles, California at the age of twenty-six. His main income during the first years was a job at a bar. During the early years he lived in his car. Patrick was then picked up for various small roles and cameos in low budget films. Looking back, Patrick credited his early appearances in films for his "tough-looking exterior".
Patrick married actress Barbara Patrick during the filming of Terminator 2: Judgment Day. Patrick and Barbara have appeared together in various media releases such as Zero Tolerance and The X-Files. He has two children, a son, Samuel, and a daughter, Austin.
Before reaching fame with Terminator 2: Judgment Day, Patrick starred in various direct-to-video television movies. Prior to starring in Terminator 2, he had a short appearance in Die Hard 2 as O'Reilly, a member of the terrorist organization. In 1990, he was cast in the role of T-1000 in Terminator 2. James Cameron, the director of the film, said he chose Patrick for the role because of his physical appearance, which was needed for the role. Before getting the part, he was struggling and looking for a break in the film industry. He has said the film gave him his career.
In 2000, Patrick appeared in three episodes of The Sopranos, namely The Happy Wanderer, D-Girl, and Funhouse, as David Scatino, a store owner struggling with gambling debts owed to DiMeo crime family capo Richie Aprile, and to Tony Soprano. Four years later, he made a guest appearance in the pilot episodes for Sci-Fi Channel's original series Stargate Atlantis, Rising, as the military component commander of the Atlantis expedition, Marshall Sumner. He accepted the role, since he had worked with the same crew on The Outer Limits, a show which he appeared in during the early 90s.
Has played the fathers of both Elvis Presley and Johnny Cash: Vernon Presley in Elvis and Ray Cash in Walk the Line.
His brother is Richard Patrick, former guitarist of Nine Inch Nails and lead singer of the rock bands Filter and Army of Anyone. On 22 October 2010, the brothers sang guest vocals on the Filter song So I Quit on stage in Dallas.