Richard Epcar
Talk

0
9,994pages on
this wiki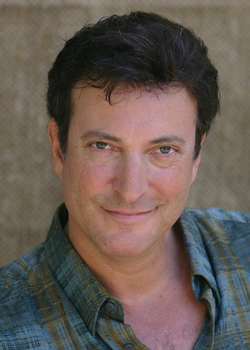 Richard Epcar
Biographical information
Born

April 29, 1955
Denver, Colorado
Further information
Richard Epcar
is an American actor, voice actor, and director. He provided the voice of
Saikhan
,
Two Toed Ping
, the
warehouse worker
, the
Fire Nation councilwoman's husband
, and additional characters across five
episodes
of
The Legend of Korra
.
The Legend of Korra credits
Saikhan
Two Toed Ping
Warehouse worker
Fire Nation councilwoman's husband
Additional voices
Selected other credits
Television work
Filmography
Other credits
Biographical information
Personal life
Epcar graduated from the University of Arizona in 1979. He is the husband of voice actress Ellyn Stern, with whom he owns and operates Epcar Entertainment, Inc., a voice-over production service company based in Los Angeles, California. They have one son and one daughter together.
Career
Epcar's has had an illustrious career, spanning over thirty years. He is one of the hardest working men in show biz, having voiced over three hundred characters in games, animation and anime, starting with Robotech. He is Batou in Ghost in the Shell, Jiggen in Lupin the Third, Mr. Noisy in the Mr. Men Show, Zangetsu and Koga in Bleach, and he also starred in Digimon, Power Rangers, and Bobobo-bobobobo to name just a few. He has also worked extensively in video games, voicing characters in Kingdom Hearts, Transformers, Star Wars, Mortal Kombat, Catherine, ModNation Racers, Mortal Kombat vs. DC Universe, Call of Duty-Black Ops, Dead Space, Star Craft, Red Faction Guerilla, Command & Conquer, Xenosaga, Guilty Gears, Hack, World of Warcraft, and Resident Evil.
He is also a sought after game-animation voice / ADR director, having directed such games as Star Ocean, Blue Dragon, Unreal Tournament, Smackdown vs. Raw and Jackass. Some shows he has directed include Lupin the Third, Ghost in the Shell 2, Noein, Fighting Spirit, and Robotech: Shadow Chronicles.
On camera, he has appeared in many films and T.V. shows, including Memoirs of an Invisible Man, Columbo, Diagnosis Murder, Guns of Paradise, Beverly Hills 90210, Matlock, Cheers, Days of Our Lives, General Hospital, and Broken Spirits. He can also be heard in Rise of the Planet of the Apes as the voice of Buck the big gorilla. He is also the narrator and forty different characters in the new Doc Savage audio Book, White Eyes.