Fred Tatasciore
Comments

2
8,285pages on
this wiki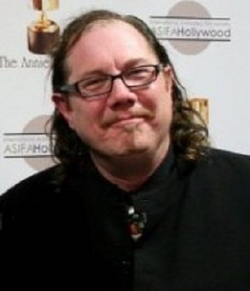 Fred Tatasciore
Biographical information
Further information
Fred Tatasciore
is an American voice actor, comedian and actor, credited for voicing
Yung
and an additional character in one
episode
of
Avatar: The Last Airbender
.
Avatar: The Last Airbender credits Edit
Character information: Yung
Additional voice
Edit
Selected other credits
Edit
Television work
Edit
Filmography
Edit
Other credits
Edit
Biographical information
Edit
Fred Tatasciore (born in New York City, New York) is an American voice actor who commonly portrays secondary characters as well as monstrous-looking types. He is best known for voicing the Hulk in the Ultimate Avengers, Next Avengers, and Hulk Vs, as well as for voicing Saren from the critically acclaimed game Mass Effect and Damon Baird in the Gears of War video game series. He also voiced Screaming Mantis, Crying Wolf, Raging Raven, and Laughing Octopus in the video game Metal Gear Solid 4: Guns of the Patriots. He also voiced the character "8" in the Tim Burton-produced film 9 that was released September 9, 2009.
In 2011, Tatasciore was given his first 'on screen' acting credit as Faceless Steven in Hellraiser: Revelations, as well as providing the dubbed-over voice of Pinhead (while actor Stephan Smith Colins portrayed the character). Ironically, Tatasciore was only credited as 'Voice of Pinhead'.