Jessica Jade Andres
Talk

0
9,306pages on
this wiki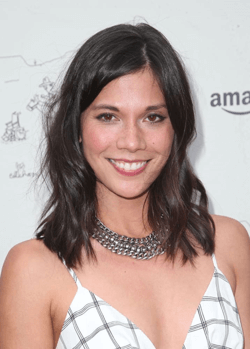 Jessica Jade Andres
Biographical information
| | |
| --- | --- |
| Birth name | Jessica Jade Andres |
Further information
Jessica Jade Andres
is a Filipina actress originating from Minnesota. After two minor roles in the TV series "Gossip Girl", Andres's first major role came in a short film directed by Nicole Roberts called "Out of Darkness". She has also acted in a few films as uncredited characters.
In February 2009, it was announced that Andres would play Suki in the M. Night Shyamalan's feature film The Last Airbender. Shyamalan chose Andres because he said he would wanted the characters to all be played by "undiscovered" actors. Some of the actors and actresses however, such as Jackson Rathbone, had been in bigger movies. There were a few pictures released of Andres as Suki, along with the rest of the Kyoshi Warriors. By observing these picture we can see that the Kyoshi Warriors would have worn makeup, however the makeup itself would have been less extravagant than that of the Kyoshi Warriors in the TV series.
Although the Kyoshi Warriors were eventually cut from the movie, M. Night Shyamalan confirmed in an interview with MTV that he is saving the footage of the group for an alleged sequel. This meant that the scenes with the Kyoshi Warriors would also be absent from the DVD release of The Last Airbender instead of being included in the "deleted scenes". In his defense, M. Night said this about cutting the Kyoshi Warriors: "We shot [the scene] and [the Kyoshi Warriors] were amazing, and we spent an unbelievable amount of time choreographing them," he said. "And they just distracted from the movie, because the movie wasn't about them."

Trivia
Jessica Jade Andres was considered one of the fifty-five faces of the future by Nylon Magazine's Young Hollywood Issue.