Dev Patel
Talk

7
9,324pages on
this wiki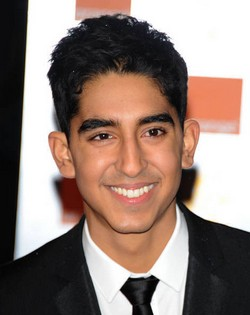 Dev Patel
Biographical information
Born

April 23, 1990
Harrow, London, UK
| | |
| --- | --- |
| First credit | Skins (2007) |
Further information
Dev Patel
(Gujarati: દેવ પટેલ) is an award-winning British actor. He is known for his performances as Anwar Kharral in the teen drama series
Skins
and as Jamal Malik in Danny Boyle's 2008 film
Slumdog Millionaire
(film winner of 8 Oscars 2008, including Best Picture), for which he has won a number of awards, including a Critics' Choice Award and Screen Actors Guild Award, and has been nominated for the BAFTA Award for Best Actor in a Leading Role. He was also bronze medalist at the 2004 AIMAA Taekwando World Championship in Dublin. He also plays
Zuko
in the film
The Last Airbender
.
Biographical information
Patel was born in Harrow, England, to Gujarati Indian parents, both of whom were born in Nairobi, Kenya, where there is a significant Indian community. His parents both emigrated from Kenya separately in their teens, and only met in London. His mother, Anita, is a carer and his father, Raj, an IT consultant. He has one sibling, an older sister named Komal. He is a Hindu by birth.
Patel grew up in Rayners Lane, Harrow, and attended Longfield Middle School. He had his first acting role as Sir Andrew Aguecheek in the school's production of Twelfth Night. Patel was given the Best Actor award for his performance and says that was the day he knew he wanted to become an actor. He later went to Whitmore High School, receiving an A* in GCSE Drama, for his "self-penned portrayal of a child in the Beslan school siege". His drama teacher Niamh Wright has stated: "Dev was a gifted student who quickly impressed me with his innate ability to communicate a wide variety of characters imaginatively and creatively. ... He was awarded full marks for his GCSE performance to a live audience and the visiting examiner was moved to tears by his honest portrayal of a child in the Beslan school hostage crisis in Russia." He eventually completed his AS Levels in PE, Biology, History and Drama in 2007, while he was working on Skins.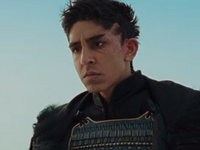 In 2008, Patel auditioned for a role in M. Night Shyamalan's The Last Airbender, a feature film adaptation of the animated series Avatar: The Last Airbender. In February 2009, it was announced that Patel had replaced Jesse McCartney for the role of Zuko, after McCartney's tour dates conflicted with a boot camp scheduled for the cast to train in martial arts. Shyamalan stated that Patel was "already one of the guys I was interested in. Then I saw Slumdog Millionaire, and the kid just grew in my eyes". Filming began in March 2009.
Trivia
Dev Patel commented to Starlog magazine that

"Zuko is a boy, and he's struggling to impress his father and trying to get his honor and love back. And then there's Shaun Toub, who plays my uncle, and who treats Zuko like a son. Like in life, you take your anger out on the people you love the most, and Zuko sort of neglects his uncle because he's on this one-track mission to find this boy. It makes it really interesting. They have a good dynamic: This naïve boy who acts on aggression all of the time, and then you have this wise, older uncle who is like the calm within the storm. It's a good dynamic."[1]
References
See also
Dante Basco, Zuko's voice actor in the animated series.
External Links