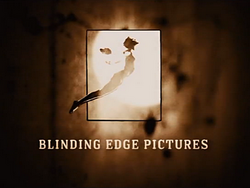 Blinding Edge Pictures is a film production company owned by M. Night Shyamalan. The company is based in Berwyn, Pennsylvania, on the Main Line. It has produced The Happening, Lady in the Water, The Village, Signs, Unbreakable, and The Last Airbender.
See also
External link
Ad blocker interference detected!
Wikia is a free-to-use site that makes money from advertising. We have a modified experience for viewers using ad blockers

Wikia is not accessible if you've made further modifications. Remove the custom ad blocker rule(s) and the page will load as expected.