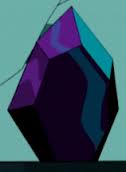 Vibranium is a mineral from the meteorite that fell from the outer space.
History
The meteorite that filled with vibranium fall and crash in the Earth Kingdom in Ba Sing Se is found by Prince Bao. He's use it powers to make a weapon and a suit of himself and make him become Black Panther.
Trivia
It's name was given by Black Panther.
It is a very powerful mineral.
See more
For the collective works of the author, go here.