Fanon:The New Girl Part 2-The Letters (TFAB Chapter 5)
Comments

19
8,324pages on
this wiki
The New Girl Part 2-Findings
Chapter information
Series
Book

The Silent One

Chapter

5

Written by
Editor(s)
Release date

8th May 2011

Chronology
Last chapter
Next chapter
I knew that the headmaster was going to become fed up with Xin very soon so, I decided to go outside and wait for her. It didn't take too long, after about 5 minutes I could hear her footsteps in the distance. I turned around to see she was standing there looking at me. I ran up to her because I didn't think she was going to walk any further.
"Xin! What was that all about? Why were you lying to the headmaster?"
"You were listening?" She asked giving me a strange look.
"I was for a bit… You told him stuff, which made it seem as if you had parents."
"Well what else was I supposed to do? I wouldn't be allowed in this school if I had no guardian."
"I guess…" "Well we need to get going. I have big plans for us today!"
"We're dating?"
"No! Not like that! I meant… Finding the source of your letters."
"Oh, awesome! We should get started right away."
"Yeah, but I have a question for you."
"What is it?"
"Well; did your parents have any close friends that would be willing to help you in a time of need?"
"No."
"Oh… Hmm…"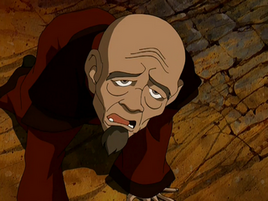 "Wait! There's Mr. Lai, he was a friend. A very close one. He was at our house when my parents were murdered. He tried to save me but he couldn't. As I was being dragged away he lay there crying. I guess him sending the letters was a way of redeeming himself, as he thought he had failed"
"I guess it could be him. Where did he live?"
"He was from the Southern Water Tribe, like me."
"Do you know how far away that is?! He can't be there."
"Why not?"
"He wouldn't have been able to have sent the letters from that far!"
"Oh, right…"
"Well let me see the letters. There may be something giving away his location."
"Uh… here they are," she passed me a number of crinkled pieces of paper. They were a strange colour, like a beige.
I studied them for a while. It seemed that there was no clear indication of anything. Until I turned to the last note and looked at the back of it. I saw the words Wǒ ài nǐ. That means I love you, but why would he be saying that? Shouldn't he be giving a clue as to where he is? Xin took the note of me, as she read it she almost fell over. Something was up…
"What is it?"
"This letter… I know where he is…"
She ran off.
"Where are you going?" I yelled after her.
"Just follow me!"
I ran after, trying to catch up. She was far ahead of me, I think she was excited.
After about 5 minutes of chasing she finally stopped, I then caught up.
"Xin! Where is he?"
"He's staying somewhere around that waterfall" she said as she pointed to the monument that stood in the center of the town.
"How do you know?"
"Well I remember when I first came here I saw that, it reminded me of home. Back home Mr. Lai used to teach me Waterbending at a place in my tribe. It was in the center of the city, it was ancient and special, and it was for love, people would propose there… Wǒ ài nǐ!"
"Smart thinking Xin… Now where…"
"I don't…"
"Uhh, excuse me, is your name Xin?"
"What? Oh, wow! Mr. Lai!" Xin screamed. "How have you been?"
"Fantastic! I see you solved the riddle! Well done!"
"I learned from the best!" "How did you know where I was?"
"Because Xin, I followed you and Liu."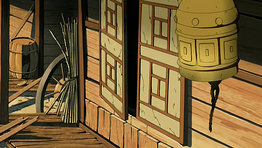 "You did? So where did they take me?"
"An old abandoned warehouse, just off the coast from here."
"Let's go!" I screamed. I wanted to see what was up with them.
"Are you kidding, Jamie? We'd be walking right into a death trap!"
"So what? We're powerful! You two are Waterbenders right?"
"Yeah."
"Then we're powerful! I could get Misaki to come too!"
Then Xin and Lai looked at each other. "Let's do it!" They shouted.
We decided to meet back at the same place after I had gotten Misaki. This is going to be fun. Bring it on Resistance!
Authors Notes
Edit
It's finally out a little short :( But I still hope you like it! Please review!! :D Haybernathy (talk

contribs) 22:36, May 7, 2011 (UTC)
See more
For the collective works of the author, go here.