Zuko

, something happened to The Crystal of the Heart in the last hundred years.

This fanon has been discontinued, but is still available to read for your enjoyment.
The Crystal of the Heart
General information
Genre

Adventure

Rating

G-PG

Creator(s)
Chapters

13

Country/Language

American

Original run

???

Runtime

March 10, 2012 - TBA

Production
Director(s)
Writer(s)
Chronology
Channel

Avatar Fanon Wiki

Next

Forming

Related
This series is a series that is like no other. However, please only read this if you are a Kataang fan. I don't want Zutara fans writing bad comments.
Plot
Team Avatar has a problem, and only Aang can save them.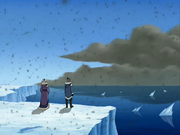 Characters
Aang
Katara
Sokka
Toph
Iroh
Zuko
Chapters
Thirteen planned.
Forming
See more
For the collective works of the author, go here.
Ad blocker interference detected!
Wikia is a free-to-use site that makes money from advertising. We have a modified experience for viewers using ad blockers

Wikia is not accessible if you've made further modifications. Remove the custom ad blocker rule(s) and the page will load as expected.