Zuko

, something happened to The Blood Bath of Fanons in the last hundred years.

This fanon has been discontinued, but is still available to read for your enjoyment.
The Blood Bath of Fanons


The Hunger Games style Avatar story.

General information
Genre

Action

Rating

PG-13

Creator(s)
Chapters

Unknown

Country/Language

English

Production
Writer(s)

The Avatar Wiki community.

Editor(s)

See below.

Chronology
Related

Avatar: The Last Airbender
The Hunger Games
The Blood Bath of Fanons
is an idea based on the popular book series "The Hunger Games". After a chat between PW and Slash, this was born. Go
here
to see
instructions.
Changes from Avatar [Unfinished]
The world where the Blood Bath happens is an AU world. It has one new continent. This is where Jian is from.
Republic City replaces the Capital.
This world lost bending arts 1573 years before the beginning of the series. This is the reason why they take tributes from Aang's universe. So that they can have bending in their Blood Baths.
Plot
Fanons fill Avatar Wiki, great ones by even greater authors. The Hunger Games, an awesome book with two sequels, floats through the minds of these great authors. Wait a minute, what the heck does that have to do with Avatar?! Well, at Omashu Rocks' blog, he had a great idea. This idea sprouted in Slash's mind, then after talking with PW, a great idea was made. Twenty-four tributes (well, more like 24 authors) shall come together, work together, their favorite character shall be teleported to an AU world, then FIGHT!!! The Blood Bath of Fanons begins.
Chapters
Reception
The Blood Bath has been well received by Avatar Wiki. On its first day, it already got 5 tributes. After Slash advertising it, we got 51 comments. Afterwards, several other people signed up. It currently has all 24 tributes!. The home page has 217 comments (not a record yet but it could be soon).
Suscribe
You can subscribe to the action. Just ask me or Slash or comment below and one of the editors will add you to the list.
Userbox
For you contributors, we got a little prize for you.
| | |
| --- | --- |
| | This user is a contributor of The Blood Bath of Fanons. |



Copy down the coding, and you are officially recognized among our ranks!
For you fans, you can also get some recognition!
| | |
| --- | --- |
| | This user is a fan of The Blood Bath of Fanons. |



Do the same thing, and you got the recognition!
Matches
Current Match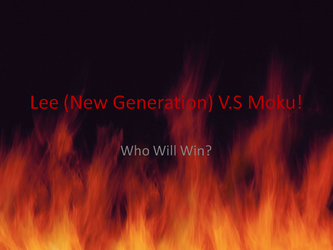 Who will win? Please go to the voting station to vote.
NOTE: If the voting station isn't here yet, please check back later. We are sorry for the inconvience.
Editors to The Blood Bath
Here is a list of contributors.
Leaders: Agent Slash and PreservationsWings - PW: Judge Siezio Agent Slash: Judge Ezagon
Other Contributors: Krazykid51 - Tribute #1 Lee
Firebender896 - Tribute #3 Rokan
The Ultimate Waterbender - Tribute #4 Zorin (the WANWTE character)
Omashu Rocks - Tribute #5 Berani
BlackMonkey - Tribute #6 Asaki
Night's Fire - Tribute #7 Naomi
Cutekittenkatara - Tribute #8 Luna
AlaskaBender - Tribute #9 Moku
RageOfFluffy - Tribute #11 Sha
Mageddon725 - Tribute #12 Yun Zhen
AvatarRokusGhost - Tribute #13 Chao Feng
PSUAvatar14 - Tribute #14 Kianna
BlueDagger - Tribute # 15 Feng
Lightningthief9 - Tribute #16 Haewa
Tribute #17 Jian (Main Character; Replaces Katniss) - The creators will write for her.
Lovelyb0nes - Tribute #18 Kyasin
Theavatardemotivator - Tribute #19 Sonam
Avatar Aangs reincarnation - Tribute #20 Ashley
Dragonfire333 - Tribute #21 Lee (from Avatar: New Generation)
The ghost of Aang - Tribute #22 Feng (From a new fanon, Vengeance.)
BuddhaGirl - Tribute #23 Iggy
AvatarMonarchist - Tribute #24 Ike
Trivia
MibuWolf is in charge of pictures.
See more
For the collective works of Agent Slash, go here. For PreservationsWings, go here.