News and Updates for the fan fiction story Xiaons, along with other works by LenPoles.
Xiaons: Young Knights
Prologue Arc
Chapter 1: The end of preparation (pol. Koniec przygotowań)
Pending Release Date: September 2012 (?)
Chapter 2: Unappreciated (pol. Niedocenieni)
Xiaons: First War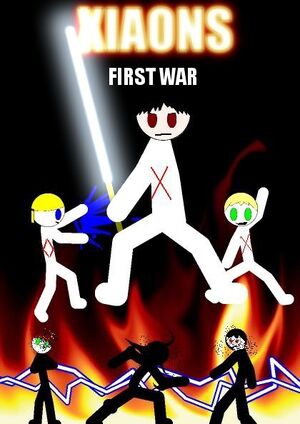 Part 2: Journey to the Capitals
Chapter 5: Jean
Pending Release Date: 4 May, 2012
Kazelians prepare another blitzkrieg, they want to get Przemyśl - capital of Poland. Comes to the battle of Wroclaw.

Epilogue: Prince Olerik
Pending Release Date: 11 May, 2012
Alexa breaks up with Jake. In Kazelians appears successor number two.
Other
In the forms is the appearance on Avatar Wiki graphics by LenPoles.
Reflist
See more
For the collective works of the author, go here.
Ad blocker interference detected!
Wikia is a free-to-use site that makes money from advertising. We have a modified experience for viewers using ad blockers

Wikia is not accessible if you've made further modifications. Remove the custom ad blocker rule(s) and the page will load as expected.