Updates page for new chapters and developments in Dragons, Sieges and Volcanoes.
General news
3/2/2016: Roughly the first half of the second book is complete and the rest is in development.
6/3/2015: Book 2 is well in-progress, but some plot points have to be strung together, and some editing to do.
Chapter progress
To be announced...
Character pages
Ratana - 80%, appearances section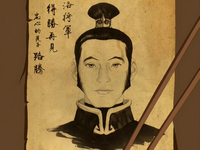 Lu Ten
Tooru
Brawki - 15%
Iroh
June
Heidze
Roshune
Lizen
Jaya
Ran
Shaw
Shang
Ham Gao
Azulon
More...
Some characters will play a prominent role, but are not listed above simply because they do not have names yet.
Current word count
Total Dragons, Sieges and Volcanoes word count - 221,918 words
See more
For the collective works of the author, go here.
Ad blocker interference detected!
Wikia is a free-to-use site that makes money from advertising. We have a modified experience for viewers using ad blockers

Wikia is not accessible if you've made further modifications. Remove the custom ad blocker rule(s) and the page will load as expected.